---
Ruth Killius, Thomas Zehetmair, Royal Northern Sinfonia
---
Biography Ruth Killius, Thomas Zehetmair, Royal Northern Sinfonia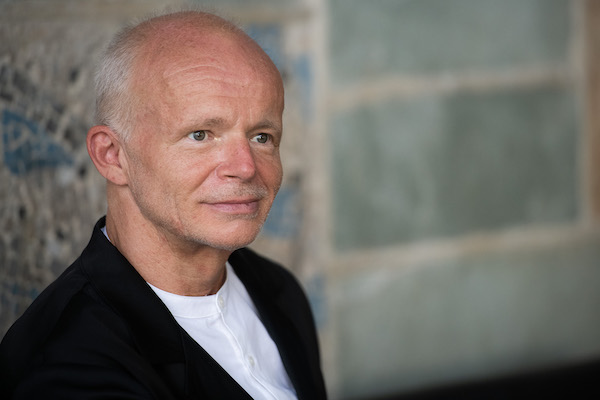 Thomas Zehetmair
That notion of immersion, of deep engagement with the music, runs like a thread through Thomas Zehetmair's distinguished and unusually varied musical career as soloist, quartet leader, and conductor. Zehetmair was born in Salzburg in 1961 and has an association with ECM dating back to his early twenties. In his recordings, he has explored some of the peaks of the solo violin repertoire (Paganini's 24 caprices and Eugène Ysaÿe's solo sonatas), duets (with violist Ruth Killius, on "Manto and Madrigals") and, as soloist and conductor, repertoire that includes Bartók, Schoenberg, Veress, and Heinz Holliger. Zehetmair has spoken of virtuosity not as an end in itself but a means to an end: a mastery of all the expressive possibilities that enables access to "the purpose and relationship of every single note in the overall musical architecture".
"As a listener I want to immerse myself in music, understand its structure and be moved by the beauty of its proportions and the richness of its passions."
The eponymous Zehetmair Quartet, founded in 1994, bring an almost improvisational quality to the repertoire they play; the fact that their performances are given from memory means they sparkle with the freshness of new discoveries. Their recording of Robert Schumann's string quartets nos. 1 and 3 was described as "revelatory" by Gramophone magazine, which praised its eschewal of surface gloss in favour of uncovering these works' profound beauty. That disc won Gramophone Record of the Year in 2003. The Zehetmair Quartet has looked afresh at other monuments of the string quartet repertoire and also made an eloquent case for less familiar masterpieces by composers such as Hartmann, Hindemith, and even Bruckner, as well as producing the first recording of Heinz Holliger's string quartet, which Zehetmair has called "an explosion of fantasy".