---
Les Nouveaux Caractères & Sébastien d'Hérin
---
Biography Les Nouveaux Caractères & Sébastien d'Hérin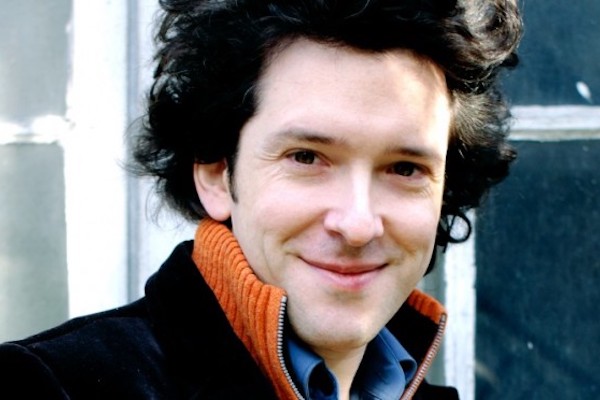 Les Nouveaux Caractères
The French early music ensemble Les Nouveaux Caractères was founded in 2006 by Sébastien d'Hérin (organ, harpsichord and direction) and Caroline Mutel (soprano) and has speedily drawn to it an appreciative audience from both the public and critics.
The ensemble performs on period instruments and in its repertoire it is currently concentrating on operas and other musical styles which have a clear dramatic intent. Examples of such a statement of intentions include Rameau's opéra-ballet Les Surprises de l'Amour as well as a programme, "La Nymphe de la Seine" combining French and Italian music (Blamont, Vivaldi and Rameau). Vocal and spiritual drama are to be found in music by Bach and Mondonville and Monteverdi's Orfeo and Vespro della Beata Vergine, whilst English spirit and zest are reflected in Purcell's Fairy Queen and Dido and Aeneas. In addition, the ensemble is equally at home in the Classical-Romantic idiom of Luigi Cherubini.
Inside and outside of France, the ensemble has been appearing at the Salle Gaveau, the Opéra Comique, the Opéra de Rennes, the Opéra Royal de Versailles, the Opéra national de Bordeaux, the Opéra de Rouen, the Athénée Théâtre Louis-Jouvet in Paris, Les Traversées at the Abbaye de Noirlac, the Festival Oude Muziek in Utrecht, the Festival de La Chaise-Dieu, the Festival de Sablé, the Festival de musique ancienne in Avignon, the Festival de Musique baroque at Ambronay and at the Fondation Bru Zane in Venice. Les Nouveaux Caractères currently holds a residency at the Chapelle de la Trinité (for the Festival de musique baroque in Lyon).
Sébastien d'Hérin
Freedoms in tonal and sound production – fruits of a liberating pride and a strong character – have supplied Sébastien d'Hérin with a special place on the current harpsichord scene. Those who have witnessed him standing up to his harpsichord teachers, Gustav Leonhardt, Pierre Hantaï, Bob van Asperen, Kenneth Gilbert and Christophe Rousset, can vouch for all this!
Combining a notable sense of determination (from his origins in the Savoie), with a taste for being a musical buccaneer (from his upbringing in Nantes), he has little time for fashions, taboos or other restrictions. His three first prizes from the Conservatoire de Paris (those for harpsichord and basso continuo were awarded unanimously, and piano), or his diploma from the Conservatorium van Amsterdam, should not confuse one into thinking that he submits himself, in any way, to the yoke of institutions.
D'Hérin's talent is much appreciated by fellow musical minds. As a continuo player he is sought after by leading conductors such as Jean-Claude Malgoire, Marc Minkowski, Hervé Niquet, Laurence Equilbey, Jean Tubéry and Emmanuel Krivine; every so often he enters into complicity with another independent spirit of the harpsichord in Skip Sempé, whilst he has also taken part in chamber ensembles like La Bergamasca or Les Musiciens de Monsieur Croche.
Convinced that, as Jean de La Bruyère said in Les Caractères, 1696, "the sweetest harmony is the sound of the voice of the one who you love", he founded in 2006 with Caroline Mutel, the ensemble Les Nouveaux Caractères, for which he became the conductor and artistic director. Their leadership creates musical performances which are dramatic, spirited and open-hearted, yet also reserved, delicate and tender.
For Sébastien d'Hérin, life, as well as music does not come to an end with the close of the Baroque; he aspires to be free, engaged and modern and, to quote La Bruyère again "the finest pleasure of all is that of giving it to others".