---
Malmö Symphony Orchestra & Darrell Ang
---
Biography Malmö Symphony Orchestra & Darrell Ang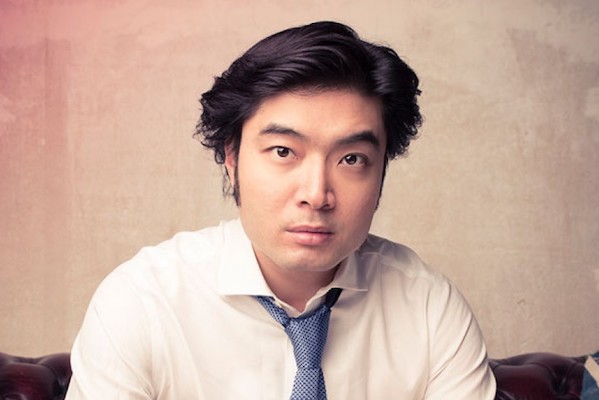 The Malmö Symphony Orchestra (MSO)
gives concerts every week, demonstrating its skill in broad and multifaceted programmes. The MSO proudly carries forward the traditions of the symphonic repertoire, and also strives to bring it forward into the future. Several recordings have gained international accolades, including first prize at the Cannes Classical Award and the annual Diapason d'Or awards. Its recording of Berwald's symphonies, conducted by Sixten Ehrling, was nominated for one of the record industry's most prestigious prizes, the Gramophone Award. Releases on Naxos of music by the American composer Charles Ives have won great acclaim and were named Editor's Choice/Recording of the month by Gramophone in October 2008. The Naxos recordings of Franz Schmidt's Symphonies with former principal conductor Vassily Sinaisky have been equally acknowledged and acclaimed in Gramophone and BBC Music Magazine. Sinaisky has been honorary conductor of the MSO since 2011. Two Naxos Grieg recordings received outstanding reviews in The New York Times. In August 2013 the MSO and Marc Soustrot, who has been the orchestra's principal conductor since the 2011/2012 season, began recording the complete works of Camille Saint-Saëns for Naxos.
Darrell Ang
Ang's triumph at the 50th Besançon International Young Conductor's Competition, where he took all three top awards - Grand Prize, Audience Prize and Orchestra Prize - launched his international career, leading to the music directorship of the Orchestre Symphonique de Bretagne and numerous guest conducting engagements with Orchestre Philharmonique de Radio France, Orchestre National de Lyon, Orchestre Philharmonique du Strasbourg, Orchestre National de Bordeaux-Aquitaine, Orchestra Sinfonica di Milano "Giuseppe Verdi", Filarmonica Arturo Toscanini, St. Petersburg Philharmonic Orchestra, Konzerthaus Orchestra Berlin, Vienna Chamber Orchestra, Copenhagen Philharmonic Orchestra, RTVE Symphony Orchestra Madrid, Hong Kong Philharmonic, Taiwan Philharmonic, NHK and Yomiuri Nippon Symphony Orchestras, among many others. Three years later Darrell Ang was selected to join the prestigious International Conductors' Academy of the Allianz Cultural Foundation and invited to take on residencies with the London Philharmonic Orchestra and the Philharmonia Orchestra. He is currently preparing several recording projects on the Naxos label of works by French and Asian composers. In his native Singapore, he became the youngest Associate Conductor of the Singapore Symphony Orchestra and served as the Music Director of the Singapore National Youth Orchestra. In 2010 Darrell Ang led the World Youth Olympic Games Orchestra in an internationally-televised opening ceremony of the first-ever World Youth Olympic Games in Singapore. As the chief conductor of the NTSO Taiwan-China Youth Orchestra, Darrell was at the heart of the initiative which brought together the best young musicians from China and Taiwan, leading them in high-profile concerts at the national concert halls of Beijing and Taipei.
Darrell Ang's uncommon gift was discovered at the age of four when he began to play violin and piano. His natural artistic curiosity had no bounds, and soon he was inspired to study composition. As a teenager, he followed his musical dream all the way to St. Petersburg where he studied conducting in the grand tradition of the legendary Ilya Musin. There he developed a particular passion for 20th century Russian music which, along with French and contemporary Asian repertoire, remains central to his artistic identity. Darrell Ang continued his studies at Yale, becoming its first Conducting Fellow. He is grateful to his mentors Lorin Maazel and Esa-Pekka Salonen for their invaluable advice and support. Also a composer of note, his "Fanfare for a Frazzled Earth" was commissioned by German chemicals company LANXESS and premiered by the Singapore National Youth Orchestra in 2011. Darrell Ang is fluent in English, German, French, Italian, Russian and Mandarin, most of which he learned for the purpose of rehearsing in the orchestras' native languages.