---
Biography Alison Goldfrapp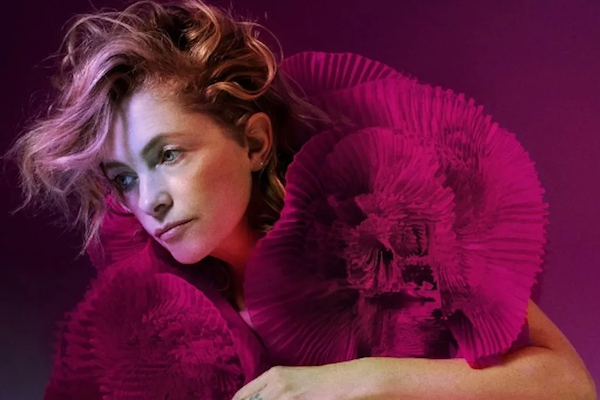 Alison Goldfrapp
Singer, composer, & keyboardist Alison Goldfrapp hails from Bath, England. She began exploring music as a part of her studies as a Fine Art Painting major at Middlesex University, mixing sound, visuals, and performances in her installation pieces.
While she was still in college, she appeared on her friend Tricky's 1995 debut "Maxinquaye", which led to appearances on albums from other cutting-edge electronic artists, including Orbital's "Snivilisation" and Add N To (X)'s "Avant Hard".
By the late '90s, Goldfrapp began honing her own compositions, and one of her friends passed some of her demos on to composer Will Gregory. Finding much in common in their musical tastes and approaches, the duo took Alison's surname as the name for their collaboration.
After signing to Mute in 1999, Goldfrapp delivered their debut album, "Felt Mountain", in autumn 2000. The album went on to near universal acclaim and spawned several singles, including "Utopia", which was released twice, once in late 2000, and a different version under the title "Utopia (Genetically Enriched)" in mid-2001.
After spending most of 2001 touring, Goldfrapp spent most of 2002 recording and returned with the album "Black Cherry" in spring 2003, again spawning several singles including "Strict Machine", "Train", "Twist", the eponimous "Black Cherry", and the massive hit "Strict Machine".
After a break, the album "Supernature" was released in autumn 2005, following the release of the single, "Ooh La La". Several other singles followed from the album, including the hits, "Number 1" & "Ride A White Horse", along with a somewhat lesser track, "Fly Me Away". Extensive touring accompanied the album in 2006.