---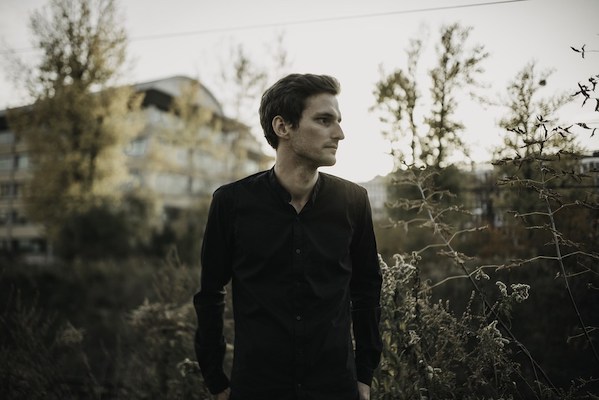 Perfect Son (aka Tobiasz Biliński)
Biliński himself calls his sound "rather melancholy, chaotic, intimate, full of contrasts and often unpredictable, with a dash of improvisation". Born in 1990 in the north of Poland, the young musician's accomplishments have already earned him two nominations for the Young Cultural Creators prize from the Mayor of Gdańsk and for the main prize in the Storm of the year Competition hosted by the Gazeta Wyborcza daily. Today he is based in Warsaw, yet he travels the world with his two projects, performing at some of Poland's biggest independent music festivals, going on to take the stage at SXSW in Austin, Texas, Primavera Sound in Barcelona, Incubate in Tilberg, Eurosonic in Groningen and Culture Collide in Los Angeles.
Biliński started Kyst in 2008 with guitarist Adam Byczkowski and two other members who didn't stick around long enough to record the second album. They began experimenting as a duo, before reaching out to other musicians to build the formation back up. Eventually Biliński got in touch with Berlin-based musician Ludwig Plath of Touchy Mob and initiated an ongoing collaboration. Kyst's music draws upon folk and post-rock to experimental and improvised music, often influenced by the New Weird America movement. Their sound has been compared to the likes of Animal Collective and Arcade Fire. After their self-released album Cotton Touch, they put out Waterworks in March 2011 on the Polish label Antena Krzyku. Their music has been included in a number of cinema soundtracks, such as Jan Komasa's 2011 film Suicide Room.
The critical response to both albums was optimistic, with popmusic.pl calling Cotton Touch's sound "balanced on the border of silence and noise, a melody entirely devoid of rhythm", highlighting the dichotomous character of their style, swaying from a soft guitar ballad to an energetic trumpeting. Waterworks was presumed to be more instrumental, yet also more mature, serving as a "counterpoint for the calm and over-improvised debut album. It's loud and dynamic, which successfully brings Kyst's concert energy to the album".
Biliński refers to Waterworks, an album that demonstrably draws its inspiration from the environment of the seaside where he grew up, as "more raw and intense", yet still sporting the sort of ethereal experimentation and spontaneity that is the musician's overriding signature. The album was recorded on an old-school tape recorder to achieve the sort of sound the band was going for, with the vintage feel brought home with the addition of trumpets and the vibraphone. As for his inspirations, he nods towards the Chicago scene of the late '90s (Tortoise, Gastr Del Sol, Jim O'Rourke) and contemporary American folk (The Microphones, Bon Iver, starsze Akron/Family). "We're always being compared to The Microphones", he avers, "or, rather, called their pathetic Polish copy - I adore Phil Elverum, but there's nothing of him in Kyst. But everyone's entitled to their own opinion, true?"
In 2009 Tobiasz Biliński started up Coldair as a solo project, releasing the album Persephone at his own expense. Soon enough the band turned into a full-fledged quintet, together with Adam Byczkowski, drummer Igor Nikorow (formerly of Paula & Karol) and the brass section Maurycy Idzikowski and Tomasz Dworakowski. Coldair's sound has been called delicate and ethereal, drawing upon folk that is then internalized and interpreted in a very personal way. With a voice that recalls the romantic tones of Bon Iver, Biliński is geared to make a name for himself in the world, planning the release of his next album in the U.S. after making a splash at the European Music Fair in Warsaw and performing at SXSW in Texas and Incubate in Tilburg. The band's sound is also rooted in folk, namely free folk, which fits in comfortably with the bands "free" style. Yet Biliński insists he doesn't try to follow any trends, rather the music his bands make are an accident of the way the members "feel on a certain day, how many cigarettes we smoked, what the weather was like or how much we had to drink the night before". Instead of writing music, they play music and see what works and what doesn't quite work. While Biliński doesn't quite like the tendency to shut music up in categorical boxes, he thinks the term "free folk" is all right as he can do what he likes with the music, arranging it just as he hears it in his head in a format that strays from the traditional songwriting scheme.
Together with Adam Byczkowski, Biliński also runs the music booking and publishing agency Gingerbread Records & Booking, bringing some of their favourite bands to Poland (such as AU or Denis Jones). When he goes on tour, he prefers to play at small clubs, rather than big venues, and has found that it isn't as difficult as it would seem for a Polish band to score gigs in London, Paris or New York.