---
Album info
Album including Album cover Booklet (PDF)
Arthur Lourié (1892-1966)

1

Prelude No. 1: Lento

01:50

2

Prelude No. 2: Calme, pas vite

01:59

3

Prelude No. 3: Tendre, pensif

01:58

4

Prelude No. 4: Affabile

01:25

5

Prelude No. 5: Modéré

02:51

6

No. 1. Crépuscule d'un faune

04:23

7

No. 2. 'Les parfums, les couleurs et les sons se répondent'

03:39

8

No. 1. Lent, languide

02:01

9

No. 2. Essor

03:00

10

No. 1. Spleen

03:28

11

No. 2. Caprices

02:32

12

No. 3. Autoportrait

02:35

13

No. 4. Ironies

01:46

14

No. 1. —

01:59

15

No. 2. —

02:13

16

No. 3. —

02:35

17

No. 1. Nuagè, suave

03:20

18

No. 2. Caché, avec une ironie suave

01:07

19

No. 3. Avec une grâce fragile

02:16

20

No. 4. Dans une mystère profonde et calme

01:39

21

No. 5. Etrange, charmé

01:26

22

No. 6. Très lent, calme (Mouvement d'un marche funèbre)

02:55

23

No. 7. Pâmé, avec désir croissant

01:28

24

Upmann, a Smoking Sketch

03:11

25

I. —

00:41

26

II. —

01:08

27

III. —

00:34

28

IV. —

00:53

29

Dialogue

03:56

Total Runtime

01:04:48
Info for Louriè: Complete Piano Works, Vol. 1
The first volume devoted to Arthur Vincent Lourié's piano music traces his journey from the Debussian Impressionism of his youthful Cinq Préludes fragile, Op.1 through absorption of Scriabin's chromaticism in the eerie Masques (Tentations) of 1913 to the near-Cubism of Formes en l'air. Though lauded – or derided – as a pioneering Futurist, his post-Revolutionary writing in France embraced a nostalgic Neo-Classicism represented by the blithe Petite Suite en Fa.
Giorgio Koukl, piano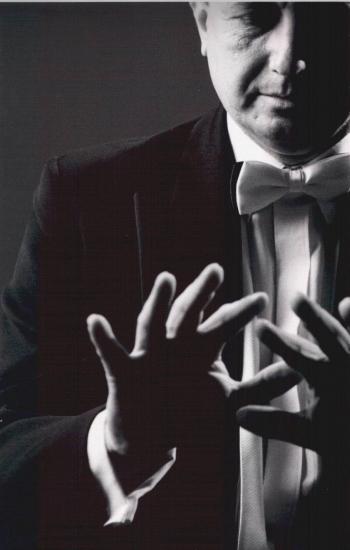 Giorgio Koukl
is a pianist/harpsichordist and composer who resides in the beautiful town of Lugano, located in the italian-speaking canton of Ticino in southern Switzerland. He was born in Prague, Czechoslovakia (now Czech Republic) in 1953, and studied there at the State Music School and Conservatoire. In 1968 he moved to Switzerland and continued his studies at both the Conservatories of Zürich and Milan (Italy). During this time, he took part in the masterclasses of N. Magalov, J. Fèvrier, R. Firkusny and S. Neuhaus.
Giorgio Koukl is the Prizewinner of many International Music Competitions including those of Ciudad Ibaguè (Colombia), Tolosa (Spain), Viotti (Italy), the H.Rahn competition (Switzerland) and the Aliènor Competition (Washington DC, USA). A truly international performer and composer, Mr. Koukl has given many recitals and concerto performances. His compositions have received first performances in many major European cities, in Asia, and in the United States.
Frequently broadcast both as soloist and a composer, Mr. Koukl has collaborated in all his capacities with such organizations as the BBC London, RTSI Lugano, SRG Zürich, SSR Genève, SFB Berlin, SWF Baden-Baden, WDR Köln, RTHK Hong-Kong, CR Prague, Radio Malta, Radio Vatican, ORF Vienna, NRC Oslo and SF Stuttgart.
Giorgio Koukl is a member of Mensa International. He has recorded for Naxos, ALI Prague, Da Camera Mannheim, Nuova Era Torino, Altri Suoni Lugano, Dynamic Genova, Gasparo USA, and Aulia/Mondo musica-Munich.

Booklet for Louriè: Complete Piano Works, Vol. 1