---
Album info
Album including Album cover
I`m sorry!
Dear HIGHRESAUDIO Visitor,
due to territorial constraints and also different releases dates in each country you currently can`t purchase this album. We are updating our release dates twice a week. So, please feel free to check from time-to-time, if the album is available for your country.
We suggest, that you bookmark the album and use our Short List function.
Thank you for your understanding and patience.
Yours sincerely, HIGHRESAUDIO
1

Growing Wings

02:57

2

Chameleon

03:19

3

If I Let You Love Me

03:35

4

Choose What You Love Most (Let It Kill You)

03:53

5

We are the Flyers

04:05

6

Painting in the Rain

03:27

7

Camouflage

03:11

8

I'm Breakable

02:35

9

Keep the Animals Away

03:32

10

We are the Storm

03:39

11

Perfect

03:00

12

Communify

03:16

Total Runtime

40:29
Info for Camouflage

The Canadian-Belgian artist Lara Fabian will release her highly-anticipated new studio album, 'Camouflage', on 6th October 2017. After more than 20 million albums sold worldwide, and following her latest platinum-certified French album in late 2015, she returns to the international scene with her 13th studio album, which was made in Stockholm, LA and Brussels and consists of twelve new songs, all in English, written and composed by Fabian together with Moh Denebi and Sharon Vaughn. The record unites Fabian's signature vocals with an electronic production combined with classic orchestration to create a sound that is both modern and timeless.
'Camouflage' is produced by Moh Denebi, who is one of the most prominent exponents of the modern and all-pervading Swedish pop sound, while Sharon Vaughn is an American songwriter who has previously worked with pop and country artists such as Willie Nelson, Dolly Parton, Agnes and Boyzone. 2017 sees her being inducted into the Nashville Songwriters Foundation's 'Hall of Fame' for her contribution to music.
Fabian's first album in English was released in 1999 by Sony in the USA. Co-written and recorded with renowned songsmith-producers such as Walter Afanasieff, Glen Ballard and Brian Rawling, 'Lara Fabian' included 'I Will Love Again', which hit no. 1 on the Billboard Hot Dance Chart (and has recently been covered by Steps), while songs such as 'Adagio', 'Love by Grace' and 'Broken Vow' became hits in several territories and have been covered by artists such as Barbra Streisand and Josh Groban. This initial international success was followed in 2004 by the release of a second English album, 'A Wonderful Life', which included writing and production collaborations with Gary Barlow and Desmond Child. A further album in English, the intimate piano and voice only covers collection 'Every Woman In Me', was released in 2009.
Having played her first ever headlining UK live show in London at Hammersmith Apollo in March of this year, Fabian is now planning a 'Camouflage World Tour' to commence in February 2018.
Lara Fabian, vocals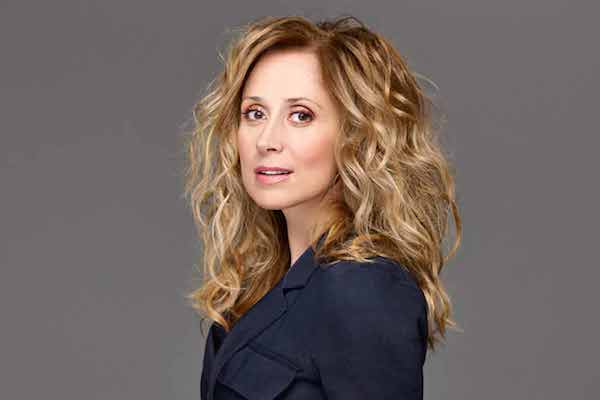 Lara Fabian
Born in Brussels on January 9th, 1970, Lara whose surname is not Fabian yet, but Crokaert, spends the first five years of her life in Italy, at the foot of Mount Etna.
Once she returns to the capital of Europe, her father who is also Petula Clark's guitarist and her Sicilian mother immediately suggest her to take singing lessons.
On December 6th, 1978, Saint Nicholas Day, Lara receives a piano from her parents, a gift marked by destiny. In the eyes of the young singer, this piano gave her the opportunity to compose her very early melodies and helped her to cover various songs that she heard and loved via the radio.
Her father, a musician keeps on encouraging her young daughter to follow the path that she already chosen.
In 1986, the year of her sixteenth birthday, she wins the contest "Tremplin de Bruxelles" and records her first single "L'Aziza est en pleurs". Two years later, she represents Luxemburg at the Eurovision Song Contest with the song "Croire", which reached 4th position.
In May 1990, while covering "La Fille d'Ipanema" in a piano bar in Brussels, she encounters the singer-songwriter Rick Allison. It's love at first sight on a professional and personal level.
Lara and Rick decide to immigrate to Canada and Quebec, where they write her very first album "Lara Fabian". The album is an immediate success in Quebec. In 1994, her second album "Carpe Diem", goes triple platinum and inks the very special link between her and Canada, where she performs more than 200 concerts in two years and a country of which she becomes an official citizen in 1995.
The two accomplices then start writing on Lara's third album "Pure". Which neds up selling more than 3 million copies . Her Belgian fellow citizens (Lara has kept her Belgian citizenship) and the French that she misses so much discover her album through the single "Tout". Lara's success goes beyond all frontiers, headlining major newspapers and enjoying her work in main radio stations and TV shows.
In 1998, Lara Fabian goes on a large tour for the first time in Belgium and France. 1998 was also her consecration year: she is nominated as Revelation of the Year at the "Victoires de la Musique", where she sings an unforgettable duo with Johnny Hallyday, his first show, at the "Stade de France"
A wax model of her is unveiled at Musée Grévin… A success that continues in 1999 while she receives an award for having sold the most albums in Benelux at the World Music Award.
Simultaneously, her first live album "Live 98" tops the charts in France and Belgium and Polydor decides to re-release her Quebec debut albums in Europe.
In 1999, Lara releases her first English album in the USA (Sony Music). The eponymous album, written and produced by renowned producers, such as Glen Ballard and Walter Afanasieff, included several titles reaching high positions in the charts. The title "I will love again", becomes a # 1 Billboard Hot Dance Chart hit. Other titles, such as "Adagio", "Love by Grace", and "Broken Vow" become hits in various countries, and are covered since by many artists (Barbra Streisand, Josh Groban).
The dance –pop song "I am who I am", remixed by Hex Hector becomes an underground club hit. The album sells over 3 million copies worldwide.
Her fourth album in French "Nue" is released in August 2001. Launched in Montreal, the album goes double platinum in France and gold in Belgium and Switzerland. Singles like "J'y crois encore" or the duo with Maurane "Tu es Mon autre" prove once more Lara's talents as a songwriter. A sold-out tour follows the release of the album.
In 2004, Lara follow up her initial international success with the release of a second English album; "A wonderful life", includes titles such as "Review my kisses", written by Desmond Child, "I guess I loved you" and "No big deal".
In the same year, Lara participates to two major Hollywood soundtracks with songs "The Dream Within" for "Final Fantasy", The Spirits Within" and the duo with Josh Groban "For Always" for Steven Spielberg's movie "A.I, Artificial Intelligence"
2003 is the year of intimacy for Lara with her tour "En Toute Intimité". Inspired by a private concert she gave, she decides to tour small venues with an acoustic show. In the same year, she releases her second album in English "Wonderful Life", with the single "Guess I loved you".
The same year, Lara makes an appearance at the Cannes Film Festival for her participation in the soundtrack and as an actress in the musical film "De-Lovely" by Irwin Wrinkler, which also included icons such as Sheryl Crowe, Robbie Williams, Alanis Morissette and Diana Krall…
Her fifth album in French, "9" is released in 2005 and driven by the single "La Lettre". This album produced another tone to Lara's music. It went platinum in France and Belgium… The following year, Lara remains faithful to her fans and goes on tour for 80 dates around Europe. A tour that will end with the release of the live album "Un Regard 9".
2007… The birth of her daughter Lou, offers the artist one of the most beautiful situations that life can offer: being a mother.
On May 25th, 2009, Lara Fabian releases a double album, "Every Woman In Me", written as a tribute to those singers she admires and whose hits she covers. Annie Lennox, Kate Bush, Joni Mitchell, Diana Ross and Céline Dion are among the special women to whom Lara dedicates her album to. The box set even contains a personal letter for each and every one of them.
In 2009 and 2010, tens of thousands of people attend her shows in Algeria, Israel, Ukraine, Belarus or Kazakhstan… In July 2010, she reunites with her Quebec fans at the "Festival d'été" where she makes history with a concert in front of 50 000 people.
In November 2010, the singer gathers her best songs and two previously unreleased tracks (like "Ensemble", a posthumous duo with Ray Charles) in a "Best Of" album that goes platinum in France and Belgium.
At the same time, Lara turns her eyes towards the East… The ambitious "Mademoiselle Zhivago" project was born. Sung in four different languages and written with Russian composer Igor Krutoy. Each of the 11 tracks on the album is illustrated by a video clip directed by Alan Badoev. The show goes on tour almost everywhere in Eastern and Northern Europe. The album is finally released in France in 2012 in a limited CD-DVD edition aimed at her fans. It's a project that Lara holds dear to her heart because, when she was still an adolescent, she chose her stage name as a tribute to the main female character of the mythical Russian novel "Docteur Jivago" written by owner Boris Pasternak.
In 2011, Lara Fabian sings for millions of television viewers during the opening ceremony of the Asian Winter Games. She sings a unreleased track "Always", written with Igor Krutoy for this unique event. In the same year, she is invited to sing for an impressive crowd of political, economic and artistic figures from all over the world to celebrate Mikhaïl Gorbatchev's 80th birthday. With Paul Anka, Bryan Ferry and Shirley Bassey at her side, she subjugates the guests of London's Royal Albert Hall…
On April 15th, 2013, Lara Fabian puts an end to eight years of waiting with a new original album in French. She offers to her international and French-speaking audience a double album "Le Secret", the work of a mature artist that decides to follow her very own path by unveiling parts of her most intimate self.
Success again there too, "Le Secret" is topping the charts in France and Belgium the day of its release. Faithfull to her beliefs, Lara reunites with an audience that has never abandoned her. But Lara has to cancel most of the tour, following an unfortunate technical incident with her in-ear equipment during a TV show recording, that leaves her deaf for several weeks. For several months, she has to go trough heavy treatments, not knowing if she'll ever be able to hear, and thus, sing again.
After months of doubts and various medical treatments, Lara is able to regain her hearing, and returns to the international stage, with an unexopected musical project: Lara releases in August 2014 the single "Make Me Yours Tonight" in Turkey, with a Turkish version titled "Al Götür Beni". The single , whose Turkish lyrics have been written by Sezen Aksu, is released in 2 versions, and features the Turkish artist Mustafa Ceceli ,. The song tops Turkish charts at number one, and remains in the Top 10 for 19 weeks in Turkey, After participating to the "San Remo Festival of Italian Songs" in Feburary 2015, Lara releases two "Best of.." albums, titled "Essential" and "Selection", including new songs , in various countries.
Following several sold out concerts in North America and Europe in autumn 2014 and spring 2015, Lara announces the release of new French album in 2015.. The 11th album, titled "Ma vie dans la tienne", released by Warner Music France in November 6th 2015.-, is an intimate retrospection to Lara about her close entourage, including songs Lara wrote about her ailing parents mother, her daughter, her husband, and best friend. The album Becomes Platinum-certified in France, and Gold certified in Belgium., and Lara goes on the eponymous tour across France , Belgium and several European countries.
In 2017, Lara announces the upcoming release of , "Camouflage", her first original English album since more then a decade. "Camouflage" will be released worldwide in fall 2017. A first single, Growing Wings, will be available on August 4th

This album contains no booklet.