---
Album info
Label: Sony Classical
Genre: Classical
Subgenre: Vocal
Artist: Regula Mühlemann
Composer: Wilhelm Baumgartner (1820-1867), Franz Liszt (1811-1886), Friedrich Niggli (1875-1959), Marguerite Roesgen-Champion (1894-1976), Gioacchino Antonio Rossini (1792-1868), Othmar Schoeck (1886-1957), Franz Peter Schubert (1797-1828)
Album including Album cover Booklet (PDF)
I`m sorry!
Dear HIGHRESAUDIO Visitor,
due to territorial constraints and also different releases dates in each country you currently can`t purchase this album. We are updating our release dates twice a week. So, please feel free to check from time-to-time, if the album is available for your country.
We suggest, that you bookmark the album and use our Short List function.
Thank you for your understanding and patience.
Yours sincerely, HIGHRESAUDIO
Franz Schubert (1797 - 1828)

1

Der Hirt auf dem Felsen, D. 965, Op. posth. 129

11:10

2

Im Frühling, D. 882

04:21

3

Der Knabe, D. 692

02:14

Wilhelm Baumgartner (1820 - 1867):

4

Noch sind die Tage der Rosen, Op. 24, No. 1

02:10

5

Du bist wie eine Blume, Op. 10, No. 1

01:55

6

Ein Stündlein wohl vor Tag, Op. 10, No. 5

02:01

7

Wenn die Sonne lieblich schiene, Op. 4, No. 5

00:59

8

An den Abendstern Op. 19, No. 2

02:31

Othmar Schoeck (1886 - 1957):

9

In der Fremde, Op. 15, No. 4

02:07

Franz Schubert:

10

Auf dem Strom, D. 943, Op. 119

09:04

Richard Flury (1896 - 1967):

11

Wandern mit Dir

01:07

Emil Frey (1889 - 1946):

12

Junges Mädchen in den Bergen, Op. 49, No. 1

01:59

Richard Langer (1879 - 1950):

13

Edelwyss, Op. 31

02:23

Traditional:

14

Das alte Guggisberger-Lied

03:00

Friedrich Niggli (1875 - 1959):

15

Plange, Op. 10, No. 1

02:30

Franz Liszt (1811 - 1886):

16

Années de pèlerinage I, S. 160: No. 2, Au lac de Wallenstadt

03:09

Marguerite Roesgen-Champion (1894 - 1976):

17

Poétique du ciel: I. Cette étoite perdue

02:57

18

Une jeune fille parle

03:01

Walther Geiser (1897 - 1993):

19

Zwei romanische Lieder, Op. 19: I. Primavera

01:54

20

Zwei romanische Lieder, Op. 19: II. Dorma

02:21

Franz Schubert:

21

La pastorella al prato, D. 528

02:09

Gioacchino Rossini (1792 - 1868):

22

Soirées musicales: VI. La pastorella dell'Alpi

02:49

Total Runtime

01:07:51
Info for Lieder der Heimat / Songs from Home

Mit ihren begeistert aufgenommenen "Mozart" und "Cleopatra" Bestseller-Alben bei Sony Classical und zahlreichen Fernsehauftritten, wurde die junge Schweizer Sängerin Regula Mühlemann schnell zum Shooting-Star der Klassik-Szene und erhielt einen Opus Klassik. "So anmutig wie ihre Erscheinung ist die Stimme der jungen Schweizer Starsopranistin: lyrisch und hell, weich im Timbre, klar in der Höhe" schreibt die Kritik. Auf ihrem dritten Album nun präsentiert sich Mühlemann als künstlerisch ausdrucksstarke wie vom Repertoire her ungemein neugierige Liedsängerin. So hat die in der Schweiz lebende Musikerin für ihr Album "Lieder der Heimat" Lieder von Franz Schubert (1797-1828) nicht nur mit teilweise volkstümlichen Liedern von Schweizer Komponisten kombiniert, sondern diese auch in den vier schweizerischen Landessprachen aufgenommen. Der Themenkreis Heimat, Natur, Wandern, Abschied und Sehnsucht bildet den roten Faden des Repertoires, das Mühlemann mit ihrer langjährigen Liedbegleiterin Tatiana Korsunskaya eingespielt hat. Um Heimat und Natur drehen sich sogleich die drei Schubert-Lieder, "Der Hirt auf dem Felsen", "Im Frühling" und "Der Knabe". Mit der in Schuberts Todesjahr entstandenen Komposition "Der Hirt auf dem Felsen", bei dem die zusätzliche Klarinettenstimme von Daniel Ottensamer gespielt wird, enthält die pastorale Szene zahlreiche Echos, wie sie in weiteren Liedern auf dem Album wiederkehren und an die abendlichen Betrufe der Hirten in den Alpen erinnern. Auf der Suche nach Liedern aus ihrer Heimat ist Regula Mühlemann besonders bei dem in Zürich gestorbenen Komponisten Wilhelm Baumgartner (1820-1867) fündig geworden. So folgen auf Schuberts Werken mehrere Lieder von Baumgartner darunter "Noch sind die Tage der Rosen" und "Du bist wie eine Blume". Auf dem Album erklingt mit "In der Fremde" auch ein Stück von Othmar Schoeck (1886-1957), der als der erfolgreichste, von Max Reger in Leipzig unterrichtete Liederkomponist aus der Schweiz gilt. Weitere Lied-Entdeckungen stammen etwa aus der Feder von Richard Flury ("Wandern mit dir"), Emil Frey ("Junges Mädchen in den Bergen"), Richard Langer ("Edelwyss"), Friedrich Niggli ("Plange"), Walther Geiser ("Duos chanzuns rumantschas") sowie der in Genf geborenen und dort von Ernest Bloch ausgebildeten Komponistin Marguerite Roesgen-Champion ("Poétique du ciel"). Und mit dem "Das alte Guggisberger-Lied" erklingt gar eine alte Weise, die auch unter dem Titel "Der Simelibärg" bekannt und um 1812 in die "Sammlung von Schweizer Kuhreihen und Volksliedern" von Johann Rudolf Wyss aufgenommen wurde. Die Konzerte mit dem Programm erhielten bereits fantastische Besprechungen: "Musik, die die verführerischen Seiten der Natur in Klänge bannt. Regula Mühlemann glänzte auch hier mit ihrer Natürlichkeit, der Intonationsreinheit, der schieren Schönheit ihrer Stimme." (Neue Luzerner Zeitung)
Regula Mühlemann, Sopran
Tatiana Korsunskaya, Klavier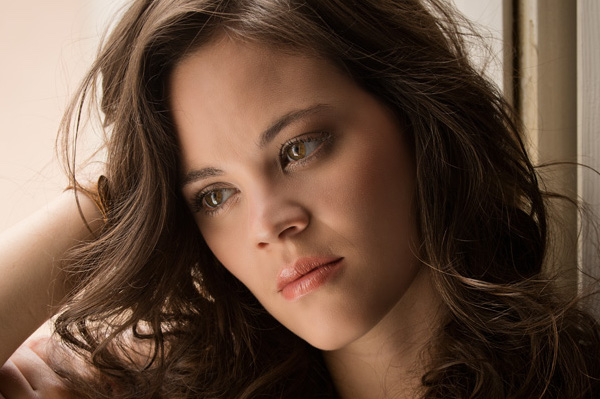 Regula Mühlemann
Rising Swiss soprano Regula Mühlemann, "a soprano with a crystal-clear tone you could pour over ice and drink" (The Guardian), was raised in Lucerne where she studied at the Conservatory of Lucerne with Prof. Barbara Locher.
Regula kicks off the 2016/17 season with concerts with the Verbier Festival Chamber Orchestra. Later in the season she can amongst others be heard in concert in the US with Chicago Symphony Orchestra under the baton of Manfred Honeck. Further highlights of this season include her participation in ZDF´s Christmas Concert in Dresden´s famous Frauenkirche, her debut at Accademia Nazionale di Santa Cecilia in Rome with Schumann´s Das Paradis und die Peri and Daniele Gatti conducting, as well as singing Servilia in Mozart´s La clemenza di Tito in concert alongside Joyce di Donato and Sonya Yoncheva in Baden-Baden.
In the 2015/16 season Regula Mühlemann could be heard as Zerlina (Don Giovanni) alongside Erwin Schrott at the Yehudi Menhuin Festival Gstaad as well as in concerts with the Chamber Orchestra of Europe under the baton of Yannick Nézet-Seguin. Further engagements included her return to Grand Théâtre de Genève where she performed the vocal part in a new production of the ballet version of Carl Orff´s Carmina Burana, and singing Elisa in Mozart´s Il Re pastore in concert with Les Arts Florissants and William Christie with performances in Vienna, Paris, Lucerne and Barcelona.
In past seasons, Regula has sung at the Zurich Opera House performing Giannetta in L' Elisir d'Amore, and Despina in Così fan tutte at the Teatro la Fenice, Venice. In May 2012 she performed Nanetta also at the Festspielhaus Baden-Baden, alongside Rolando Villazón who both sang in and directed a highly acclaimed production which was released on DVD with Deutsche Grammophon. She made her debut at the Salzburg Festival in 2012, singing the young Papagena in Peter von Winter's opera Das Labyrinth. Regula returned to the Baden-Baden Festspielhaus in a new production of Mozart's Die Zauberflöte for their first Easter Festival, led by Sir Simon Rattle conducting the Berlin Philharmonic Orchestra. Furthermore Regula performed Serpetta in Hans Neuenfels's new production of La finta giardiniera at the Berlin Staatsoper with great success, a role that she reprised in Berlin in November 2013. She made her house debuts with the Grand Théâtre de Genève in the 2012/13 season, singing the role of Waldvogel in Wagner's Siegfried, under the baton of Ingo Metzmacher, the Opéra de Paris as Papagena, her debut as Elisa in Mozart's Il re pastore at the Verbier Festival, as well as her debut at the Festival Aix-En-Provence as Papagena.
Regula Mühlemann is a sought-after concert singer. She has already performed in Germany, Switzerland and Italy. As a regular guest at Lucerne Festival she has amongst others performed Rossini's Petite Messe Solenelle with the Bayerische Rundfunk. Regula Mühlemann works with renowned conductors such as Nello Santi, Simon Rattle, Daniel Harding, Enoch zu Guttenberg, Pablo Heras-Casado, Ivor Bolton, and Howard Arman.
Regula made her movie debut singing Ännchen in the feature film 'Hunter's Bride'. The critically acclaimed movie was directed by Jens Neubert and featured Daniel Harding conducting the London Symphony Orchestra. She was hailed by the critics; the Neue Züricher Zeitung called her a "first class discovery". Regula Mühlemann was also one of the young talents featured on the TV show "Stars von morgen", broadcast on ZDF and Arte in Germany and France. Regula made her next movie appearance starring alongside Bejun Mehta in an exciting new movie production of Gluck's Orfeo, which was shot on location in Prague.

Booklet for Lieder der Heimat / Songs from Home