---
Album info
Album including Album cover Booklet (PDF)
Richard Rodney Bennett (1936 - 2012): Letters to Lindbergh (1982):

1

Letters to Lindbergh: I. Prelude

01:13

2

Letters to Lindbergh: II. The Letter from Scott of the Antarctic

05:04

3

Letters to Lindbergh: III. The Letter from the Titanic

04:21

4

Letters to Lindbergh: IV. The Letter from Pluto

03:01

The Ballad of Sweet William (2003):

5

The Ballad of Sweet William

07:42

The Aviary (1966):

6

The Aviary: No. 1. The bird's lament

02:04

7

The Aviary: No. 2. The owl

01:08

8

The Aviary: No. 3. The early nightingale

02:17

9

The Aviary: No. 4. The widow bird

01:42

10

The Aviary: No. 5. The lark

01:09

Dream-Songs (1986):

11

Dream-Songs: No. 1. The Song of the Wanderer

02:11

12

Dream-Songs: No. 2. The Song of Shadows

02:37

13

Dream-Songs: No. 3. Dream-Song

02:03

14

Dream-Songs: No. 4. The Song of the Mad Prince

02:12

A Song at Evening (2009):

15

A Song at Evening

02:58

4 American Carols (2010):

16

4 American Carols: No. 1. A Child of God

01:45

17

4 American Carols: No. 2. I wonder as I wander

02:31

18

4 American Carols: No. 3. Away in a manger

02:11

19

4 American Carols: No. 4. Rise up, shepherd, and follow

02:18

Over the Hills and Far Away (1991):

20

Over the Hills and Far Away: I. Bobby Shafto

00:46

21

Over the Hills and Far Away: II. Polly Put the Kettle On

01:40

22

Over the Hills and Far Away: III. Rockabye Baby

01:30

23

Over the Hills and Far Away: IV. Pop Goes the Weasel

01:00

24

Over the Hills and Far Away: V. Oh Dear, What Can the Matter be?

01:27

25

Over the Hills and Far Away: VI. Upon Paul's Steeple

01:02

26

Over the Hills and Far Away: VII. Golden Slumbers

01:52

27

Over the Hills and Far Away: VIII. Over the Hills and Far Away

01:10

Total Runtime

01:00:54
Info for Bennett: Letters to Lindbergh

One of the most versatile musicians of his generation, Richard Rodney Bennett was at the forefront of British musical life for nearly half a century. This new recording from the National Youth Choir of Scotland's National Girls Choir compiles a programme of Bennett's choral works from across his compositional life, as well as a collection of charming folk-tunes and nursery rhymes for piano duet (Over the Hills and Far Away).
This is Signum's second release with NYCoS, who in 2011 became the first youth arts organisation to receive a Royal Philharmonic Society Award. It follows their 2010 debut release of Benjamin Britten's 'A Ceremony of Carols' and Elizabeth Poston's 'An English Day-Book' (SIGCD228).
"This debut recording by Christopher Bell's NYCoS National Girls Choir could so easily have been just another recording of Britten's A Ceremony of Carols, but for two things: the wholesome confidence of the choir itself … and the successful partnering of Britten's masterpiece with Elizabeth Poston's edgy and colourful An English Day-Book." (The Scotsman)
"It is not deep music, but it has a freshness and lively response that is always a delight." (MusicWeb International)
"The Scottish girls are excellently prepared...keeping diction clean and crisp without impeding the heady forward momentum. They're alive, too, to the wit and wiliness of Martin Hall's lyrics, dividing accurately in the harmony sections without sacrificing the technical stability of their singing." (BBC Music Magazine)
Andrew West, piano
Philip Moore, piano
National Youth Choir Of Scotland National Girls Choir
Christopher Bell, conductor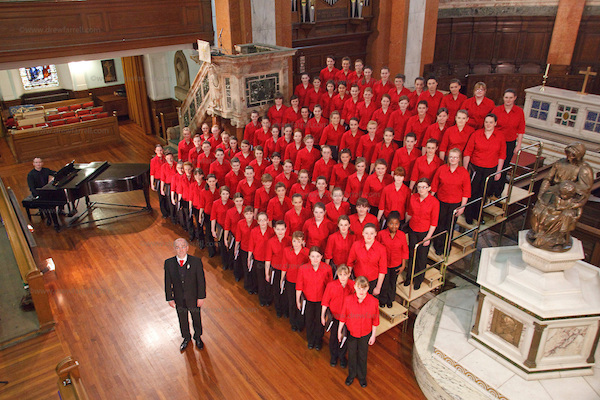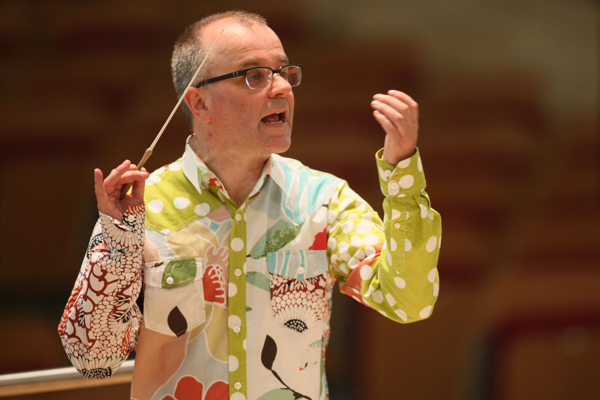 NYCoS National Girls Choir The acclaimed NYCoS National Girls Choir was formed in 2007 for young singers aged 12–16 and is conducted by Christopher Bell. Membership is granted by audition on a yearly basis and is open to girls who are born, resident or studying in Scotland. Each year, the young singers come from all over Scotland to spend an intensive six days together where they learn and perfect the wide ranging repertoire for the year ahead. In 2010, NYCoS Girls Training Choir was formed to work alongside the main choir, allowing a greater number of young female singers to enjoy and benefit from the NYCoS experience.
Alongside regular performances throughout Scotland, NYCoS National Girls Choir has been invited to perform at world-class music festivals including BBC Proms in the Park, Edinburgh International Festival and Lammermuir Festival.
In 2012, NYCoS National Girls Choir gave concerts in Glasgow's City Halls, at Aberdeen International Youth Festival, Edinburgh International Culture Summit and at Edinburgh International Festival with the Scottish Chamber Orchestra.
The National Youth Choir of Scotland is dedicated to providing high-level singing opportunities for Scotland's young singers. NYCoS was established in 1996 to provide a national infrastructure for young people, teachers and choir directors to support and develop choral singing in Scotland.
The core objectives of NYCoS are:
To establish, encourage, enhance and support choral singing at all levels to the highest standards for Scotland's young people.
To provide training, support and resources for those who direct choral singing and deliver vocal education.
To be a powerful advocate for choral singing at all levels of cultural and educational life in Scotland.
NYCoS activities now include four National Choirs, a growing network of Area Choirs across Scotland, Mini Music Makers classes and a broad range of educational projects. NYCoS also commissions and publishes a range of publications, songbooks and educational resources.
The Head Office, in Glasgow, is responsible for managing all NYCoS activities although the Area Choirs are linked with local co-ordinators. Music staff are employed throughout Scotland as and when required.

Booklet for Bennett: Letters to Lindbergh