---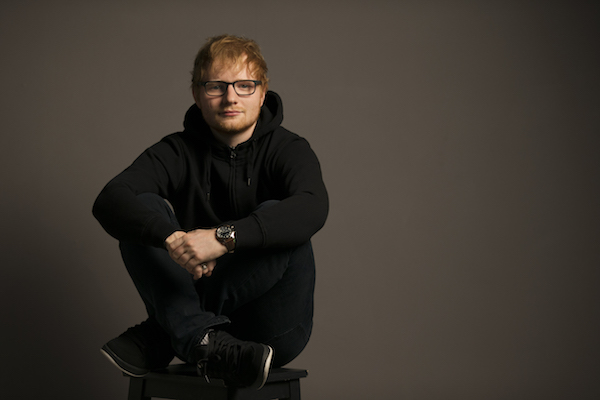 Ed Sheeran
(17. Februar 1991 in Halifax, West Yorkshire) ist ein britischer Singer-Songwriter. Später zog die Familie nach Framlingham (Suffolk), wo er die Thomas Mills High School besuchte. Bereits in jungen Jahren lernte er Gitarre und als Schüler entstanden erste selbstgeschriebene Songs, die von der Musik Van Morrisons beeinflusst waren. 2005 erschien unter dem Titel The Orange Room EP eine erste EP. Es folgten zwei Alben 2006 und 2007. 2008 übersiedelte er nach London und spielte dort täglich in kleinen Clubs. Im selben Jahr nahm er erfolglos am Casting für die ITV-Sendung Britannia High teil.
Nach Veröffentlichung einer weiteren EP, You Need Me, ging er mit der Band Just Jack auf Tournee. Im Februar 2010 lud ihn der Rapper Example ein, ihn auf seiner Tour zu begleiten. Ebenfalls im Februar 2010 erschien die von den Kritikern hochgelobte EP Loose Change. Im Januar 2011 veröffentlichte er die EP No.5 Collaborations Project, auf der Gastmusiker wie Wiley, JME, Devlin und Ghetts zu hören sind. Über iTunes verkaufte sie sich in der ersten Woche über 7000 Mal. Daraufhin erhielt er einen Plattenvertrag bei Atlantic Records. Seine Debütsingle The A Team erschien im Juni 2011, das Debütalbum + erschien im September 2011. Nach einem Auftritt in der Castingshow The Voice of Germany am 10. Februar 2012 erreichte die Single The A Team Platz 9 der deutschen Single-Charts, das Album stieg gleichzeitig auf Platz 12 der Album-Charts ein.
Bei der Schlussfeier der Olympischen Sommerspiele 2012 in London interpretierte Sheeran am 12. August 2012 zusammen mit Nick Mason (Pink Floyd), Richard Jones (The Feeling) und Mike Rutherford (Genesis) vor einem Millionenpublikum den Pink-Floyd-Song Wish You Were Here. Ebenfalls 2012 erschien Everything Has Changed, das Ed Sheeran zusammen mit Taylor Swift geschrieben und als Duett aufgenommen hat. Der Song wurde auf Swifts Album Red veröffentlicht. 2013 steuerte Sheeran zum Film Der Hobbit – Smaugs Einöde den Titelsong I See Fire bei. Das Stück erreichte in vielen Ländern gute Platzierungen in den Charts.