---
Patricia Moreno & Paul Urbanek
---
Biographie Patricia Moreno & Paul Urbanek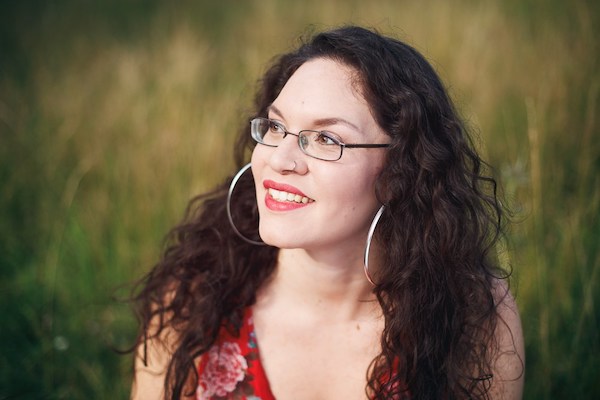 Patricia Moreno
ist eine österreichische Musikerin mit venezolanischen Wurzeln. Sie wuchs in einer Musikerfamilie auf – beide Elternteile sind Gitarristen – und wurde geprägt von europäischen und lateinamerikanischen Musikstilen, die von Klassik über Popularmusik hin zu Latin und Jazz reichen. Bereits in ihrer Kindheit verfolgte sie den Wunsch Musikerin zu werden und bereitete sich auf eine Laufbahn als klassische Violinistin vor. Im Alter von 17 jedoch überlegte sie es sich anders und schlug eine neue Richtung ein, nachdem sie im Duo mit ihrem Vater bereits mehrmals als Sängerin aufgetreten (Latin Roots) war. Sie brach ihr Geigenstudium am Konservatorium der Stadt Wien ab und beschloss, professionelle Sängerin zu werden.
Patricia studierte Jazz Gesang an der Konservatorium Wien Privatuniversität MUK und schloss bei Ines Reiger mit dem Titel Bachelor of Arts mit Auszeichnung ab. Danach ging sie nach Boston um am Berklee College of Music ihre Fähigkeiten u.a. bei Bob Stoloff, Joey Blake und Duane Moody zu erweitern. Sie entdeckte dort neue Zugänge zur Improvisation, sowohl als Solistin als auch als Teil von Vokalensembles. Darüberhinaus absolvierte sie ihr Masterstudium für Gesangspädagogik im Bereich Jazz&Popularmusik an der Universität für Musik und darstellende Kunst Wien bei Elfi Aichinger und Philipp Sageder mit Auszeichnung.
Patricia hat mit international anerkannten Musikern wie Bobby McFerrin, Joey Blake, Alegre Corea, Wolfgang Puschnig und Markus Schirmer zusammengearbeitet. In Österreich performte sie u.a. im Konzerthaus Wien, dem Wiener Musikverein und dem European Music Council. International tourte sie als Solistin in Deutschland, Spanien, Italien, Griechenland, der Ukraine, England, Nord Korea, Venezuela und den U.S.A. Sie trat in Formationen auf, welche von Duo und Quartet bis zu Big Band und Symphonisches Orchester reichen.