---
Hille Perl, Lee Santana, Marthe Perl
---
Biographie Hille Perl, Lee Santana, Marthe Perl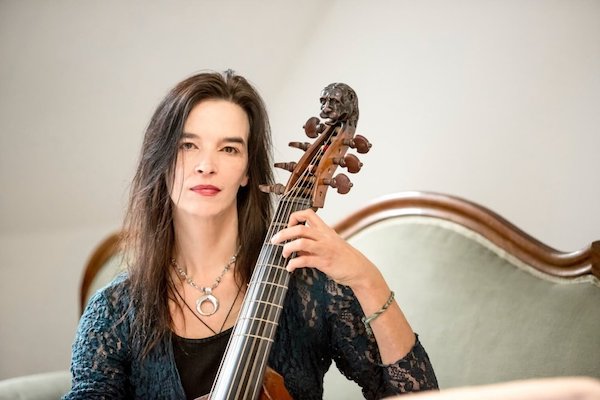 Hille Perl
ist Musikerin mit Leib und Seele. Wann ihre Umgebung das bemerkt hat, ist nicht bekannt, aber es muss schon recht früh gewesen sein, denn seit ihrem fünften Lebensjahr spielt sie Viola da Gamba! Musik ist für sie lebensnotwendig, das wichtigste Kommunikationsmittel zwischen Menschen, eindeutiger und präziser als Sprache und von größerer emotionaler Bedeutung als irgendeine andere Erfahrung, außer vielleicht der Liebe.
Den größten Teil des Jahres verbringt sie auf Reisen, im In- und im Ausland, von einem Konzertort zum anderen. Sie gibt Konzerte und macht CD- und Funkaufnahmen, sowohl als Solistin als auch mit ihren Ensembles wie dem Trio Los Otros, Sirius oder The Age of Passions, oder auch mit Gruppen, mit denen sie, häufig schon seit Jahrzehnten, befreundet ist, wie dem Consort des Freiburger Barockorchester, und natürlich als Duopartnerin des Komponisten und Lautenisten Lee Santana und ihrer Tochter Marthe. Das 17. und 18. Jahrhunderts sind ihre geistige Heimat, aber manchmal entführt die Musik sie auch weit weg davon; ihre CD "Born to be mild" ist dafür ein gutes Beispiel. Das habe sie sich, so sagt sie selbst, nie träumen lassen!
Dann und wann gibt es dann doch ein paar Tage ohne Musik, mit ihrer Familie und zuhause. Da das aber ein Bauernhaus ist, mit Hühnern, Pferden und Katzen, ist Freizeit eher selten. Glücklicherweise liegt es nicht allzuweit entfernt von Bremen, da sie seit 2002 an der Hochschule für Künste in der Hansestadt eine Professur innehat und mit Leidenschaft ihre Studenten alles lehrt, was sie über das Gambenspiel, die Musik und das Leben weiß.