---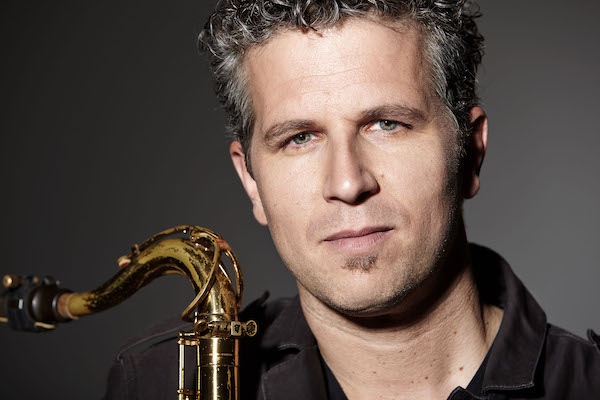 Rafael Baier
studierte Saxofon bei George Garzone, Jerry Bergonzi, Bill Pierce und Kompostion bei Greg Hopkins, Ken Pullig am Berklee College of Music Boston und an der Hochschule für Musik und Theater Zürich.
Als Leader des Elektro-Jazz Septetts Metamorphosis verfolgt er die Synthese von elektronischen Beats und Jazzimprovisation. 2009 erschien die zweite CD der Band "Solitude-feat. Ingrid Lukas" in der renommierten deutschen Reihe "Jazzthing next generation", die Band begeisterte auf ihrer Deutschland Tournee u.a. am Palatia Jazz Festival und am Jazzfestival Burghausen. Die Debut-CD "metamorphosis" ist 2005 bei altrisuoni records erschienen.
Crossover-Produktionen im Grenzbereich Klassik-Jazz (Gregorianische Choräle und Improvisation) und Multimediaprojekte mit anderen Kunstsparten führten zu intensiver Arbeit im Bereich Musiktheater. Er schreibt Theatermusik für grosse Freilichtbühnen in der ganzen Schweiz.
Er erhielt zahlreiche Preise und Stipendien. 2010 wurde ihm ein Werkbeitrag des Aargauer Kuratoriums verliehen. Frühere Auszeichnungen beinhalten u.a. ein BEST Scholarship des Berklee College of Music, ein halbjähriges Kunststipendium des Aargauer Kuratoriums für die Stadt Prag 04 und die Auszeichnung als Pro Argovia Artist 08/09.
Neben seinen eigenen Projekten ist er u.a. in Andreas Winkler's "Der Don und die Giovannis", "Quadrosax" und dem "Lukas Brügger Jazz Orchestra" zu hören.
Rafael Baier unterrichtet Saxofon und Big Band an den Kantonsschulen Wettingen, Zofingen und der Fachhochschule Nordwestschweiz. Er leitet die Big Band Aarau und arbeitet als Komponist und Produzent für Werbung und Film.