---
The Zurich Chamber Singers & Christian Erny
---
Biographie The Zurich Chamber Singers & Christian Erny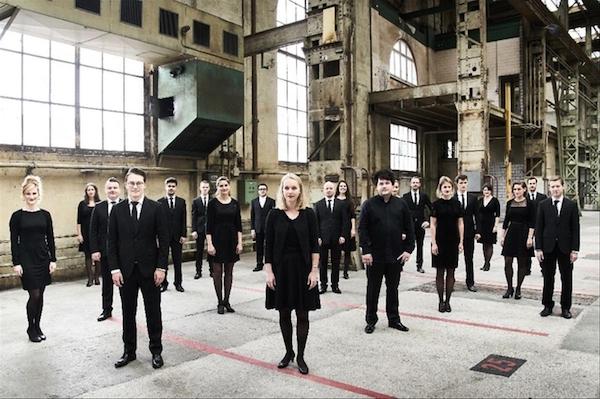 The Zurich Chamber Singers
Mit einer Kombination aus hochstehender stimmlicher Arbeit, innovativen Programmkonzepten und einem modernen Auftritt macht das Vokalensemble seit seiner Gründung im Jahr 2015 zunehmend auf sich aufmerksam. Der Kulturtipp lobt die "klangliche Perfektion" des Chores, die Aachener Zeitung urteilt schlicht mit dem Prädikat "zauberhaft". "So unmittelbar wie hier wirken die vielgestaltigen Affekte nur ganz selten", zeigt sich das Magazin The New Listener begeistert.
Gegründet wurden die Zurich Chamber Singers 2015 von Christian Erny und Emanuel Signer zusammen mit zehn befreundeten Sängerinnen und Sängern. Mittlerweile ist das Ensemble zu einem mehr als dreißig-köpfigen Sängerpool gewachsen und hat sich einen hervorragenden Ruf als gefragter und flexibler Klangkörper erarbeitet. Das Ensemble widmet sich Chorwerken von der Renaissance bis zur Moderne, wobei die schlanke Besetzung eine große Eigeninitiative jedes einzelnen Mitglieds voraussetzt. Solisten treten jeweils direkt aus dem Ensemble heraus. Die Pflege zeitgenössischer Vokalmusik und die Förderung junger Komponisten liegen den Zurich Chamber Singers besonders am Herzen. Bis anhin entstanden Zusammenarbeiten mit Komponisten wie Marcus Paus (NO), Rhiannon Randle (GB), Patrick Brennan (GB) und Kevin Hartnett (USA).
Die Zurich Chamber Singers waren bei verschiedenen Festivals und Konzertreihen zu Gast und arbeiteten mit Orchestern wie dem Musikkollegium Winterthur, dem Orchestra of Europe oder dem Barockorchester Cardinal Complex. Breites Lob der internationalen Fachpresse erfuhr das Ensemble durch die Veröffentlichung der Debüt-CD Passio, welche 2018 bei Ars-Produktion erschien.