---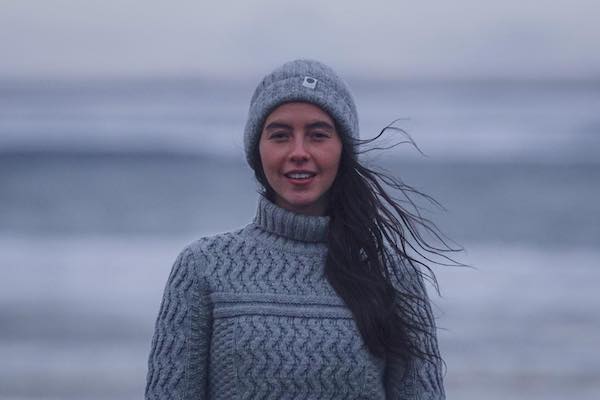 Sandrayati
Born to a Filipino mother and American father, and raised on the islands of Java and Bali, Sandrayati grew up embracing musical culture. Her parents, both of whom work with protecting the land rights of indigenous peoples, share a love of folk music and protest songs. Drawing on the challenges her parents faced in their work, Sandrayati began writing her first songs when the family relocated from Indonesia to the Philippines. She struggled with the sudden upheaval and needed to express coinciding themes of identity and courage. Last year, the singer and guitarist elaborated on this when she collaborated with Damien Rice and Icelandic artist JFDR, releasing a powerful tribute – 'Song for Berta' – to slain Honduran environmental activist and indigenous leader Berta Cáceres. She also represented Asia when she performed at the latest United Nations Climate Change Conference (Cop26).
As an individual who's always felt she "belongs to many places", 2020's lockdowns left Sandrayati feeling so far from a home that she could not return to. In this time, Sandrayati formed the belief that life's safe places sometimes need to be deliberately created and nurtured – instead of expected. Produced by Ólafur Arnalds, this record became the ultimate safe space for Sandrayati, irrelevant of her pin on the map. Describing the writing and recording experience as a personal "landing", Sandrayati discovered a mature voice in this enthralling new landscape. Eventually reaching out to find many awaiting hands of a new community, she hopes to offer a similar comfort for those lost souls reinventing their idea of home.
Ahead of her debut show at the St Pancras Old Church, which has welcomed performances by names such as Sinead O'Connor, Laura Marling, Tom Odell and Sam Smith, Sandrayati has been touring with Mercury Prize nominee Nick Mulvey across Europe and the UK, ending with a final performance at The O2 Forum, Kentish Town on March 23rd.