---
Biographie Broadway Lafayette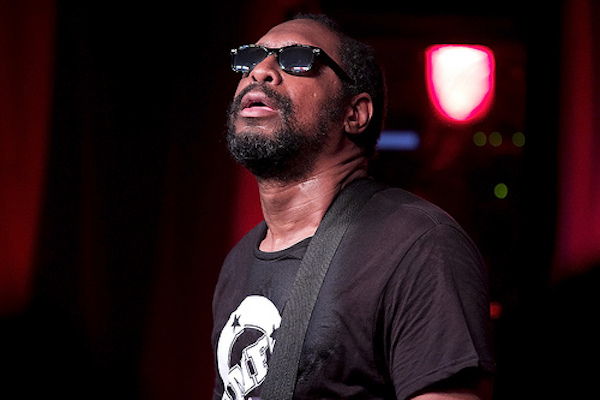 Mick Collins
Benannt nach einer New Yorker U-Bahn-Haltestelle, widmet sich die Formation Broadway Lafayette um Mick Collins, Gitarrist und Sänger (The Gories/ The Dirtbombs) ganz der Cajun Musik, deren Wurzeln ins 18. Jahrhundert zurückgreifen und die von französischen Flüchtlingen aus Kanada in die Sümpfe des Südens der Vereinigten Staaten, nach Südlouisiana, gebracht wurde. Hier vermischten sich schnelle Rhythmen mit langsamen Walzern, eine raue Tanzmusik, klanglich bestimmt von Fiedel und Akkordeon, die in einem alten Französisch gesungen wurde. Broadway Lafayette transportiert diese traditionelle Musik in das heutige Jahrhundert mit Exkursen im stilistisch experimentierfreudigen Grenzbereich zwischen Cajun, Blues, Jazz, Gospel und Garage Rock. Die Musik ist inspiriert vom Zydeco, dem schwarzen Bruder der Cajun-Musik.
Mick Collins perfekte Partner, Matt Verta-Ray (Speedball Babies, Heavy Trash) und dessen Frau Rocio sowie Mama Rosin, das legendäre Cajun Trio aus Genf, haben neben Gitarre und Gesang auch eine Orgel, Melodeon und ein Akkordeon zu bieten. Die Debut Single auf Norton Records kam nicht nur bei Genrefans- und Kritikern enorm gut an. Jetzt waren die Musiker erneut in dem NY Hed Studio und bringen 11 neue Stücke mit. Broadway Lafayette beweisen erneut beeindruckend, wie man ausgetretene Pfade gekonnt umgehen kann.
Subway Zydeco wurde von Matt und Rocio Verta-Ray im eigenen NY Hed Studio produziert, in denen sie schon Künstler wie Daddy Long Legs, The Fleshtones, Kid Congo Powers, Ronnie Spector, Alan Vega und Andre Williams Aufnahmen und produzierten. Gemastert wurde das Album von Fred Kevorkian in der legendären Power Station in New York City. Kevorkian ist bekannt für seine Arbeit an Alben von Sonic Youth, Sean Lennon, Sonny Rollins, The White Stripes, Iggy Pop, Willie Nelson und vielen anderen.