---
Biographie Marcin Fleszar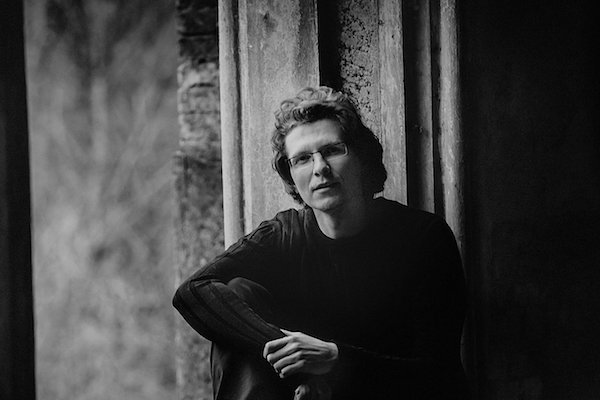 Marcin Fleszar
born 1985 in Poland, started to play the piano at the age of 7.
The pianist won several important competitions, beginning with the Ist prize in the International Jean Francaix Music Competition in Paris (Vanves), 2015; Ist prize in the 9th International Competition of Musical Interpretations in Lausanne, 2007; Odd Fellows Music Prize in Bern, 2006; IInd prize in the 5th National Piano Competition in Zagan,2000; IIIrd prize in the 10th International Chopin Piano Competition in Szafarnia, 2001, or IVth prize in the Chopin National Competition in Warsaw, 2008.
He appeared as a soloist with various orchestras, including Camerata Zürich, Berne Symphony Orchestra, Berne Chamber Orchestra or the National Polish Orchestra of the Chopin National Piano Competition, Warsaw, Cracov Symphony Orchestra, Koszalin Symphony Orchestra.
Since 2013 he is an artist in residence under the direction of Maria João Pires at the Queen Elisabeth Music Chapel:"(...) a prestigious international center of excellence for artistic training of exceptionally gifted young musicians in piano, violin, cello, chamber music and voice that will form the musical elite of tomorrow (...)." *
His most recent accomplishments include highly acclaimed concerts during such festivals as: Beethoven Music Chapel Festival, 2014; Murten Classics Festival, 2014; Swiss Chamber Music Festival in Adelboden, 2012; F. Chopin Festival in Geneve, 2012; Yehudi Menuhin Festival in Gstaad, 2011; La Folle Journée de Varsovie in Warschau, 2010, "Swiss Chopin Festival" - concert series (Zürich, Basel, Bern), 2010; F. Chopin Festival in Duszniki Zdroj, 2009; BEKB After Business Concerts, 2006 and Einstein Biennale in Bern, 2005.
Marcin Fleszar attended masterclasses of Maria João Pires, Robert Levin, Elisso Virsaladze, Dimitri Bashkirov, Alexander Tharaud, Alexander Gavrilov, Oleg Maissenberg, Matti Reakallio, Edoardo Torbianelli.
Marcin Fleszar has won awards and scholarships from numerous institutions, such as Hirschmann Stiftung, Lyra Stiftung, Stanley Johnson Stiftung, Familie Vontobel Stiftung, Nicati de Luze, Kiefer Hablitzel Stiftung.