---
Biographie Hans Theessink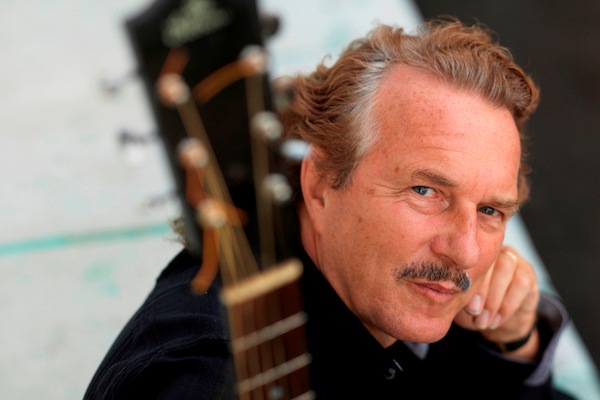 Hans Theessink
Nach mehr als 7500 Konzerten und 50 Jahren "on the road" ist Hans Theessink eine wohlgeliebte und hochverehrte Institution in Sachen Rootsmusik. Mit seiner sonoren Stimme,seinem uverkennbarem Gitarrenstil und seinem lässigen Groove ist der Niederländer und Wahlwiener weltweit gefragt. Hans ist einer der meist beschäftigten Musiker der internationalen Blues- und Roots Szene und ist immer ein Garant für niveauvolle Blues und Roots Musik. Bereits vom ersten Ton an spielt Hans eine Musik, die den Kontakt mit dem Publikum sucht. Er versteht sich auf die hohe Kunst, Hörer und Musik zusammen zu führen. Seine Konzerte sind insofern immer auch Abende zu Ehren und Freude des Publikums.
Seine Tourneen führen ihn durch Europa, Nord-Amerika, Asien, Australien und Neuseeland. In den USA – wo der Blues beheimatet ist – ist Hans, als einziger Europäer, immer wieder bei den größten Blues-, Roots-, Jazz- und Folkfestivals vertreten. Die US-Presse nannte ihn "einen internationalen Bluesschatz".
Theessink hat mehr als 30 Alben, ein Songbuch und eine DVD veröffentlicht. Begeisterte Kritiken, Preise und Nominierungen würdigten immer wieder die hohe Qualität seines Werks. Auch die Gästeliste bei seinen Aufnahmen ist prominent besetzt und reicht von der C&W-Ikonen Dolly Parton und Cowboy Jack Clement über Folk-Größen wie Arlo Guthrie, Donovan, The Dubliners, Richard Thompson und Derroll Adams oder Funk-Legenden wie Maceo Parker, Fred Wesley und Pee Wee Ellis hin zu großartigen Blues- und Jazzkünstlern wie Ry Cooder, The Holmes Brothers, Charles Brown und Terry Evans. Dass der legendäre Bo Diddley ihn als einen "höllisch guten Gitarristen" lobte, macht nur einen Teil der weltweiten Anerkennung aus. Sie gilt auch einem Songwriter, der in seinen Liedern das humane Engagement ernst nimmt und angesichts der jüngeren Katastrophengeschichte der Menschen nicht Herz und Hirn verschließt.