---
Tami Krausz & Shuann Chai
---
Biographie Tami Krausz & Shuann Chai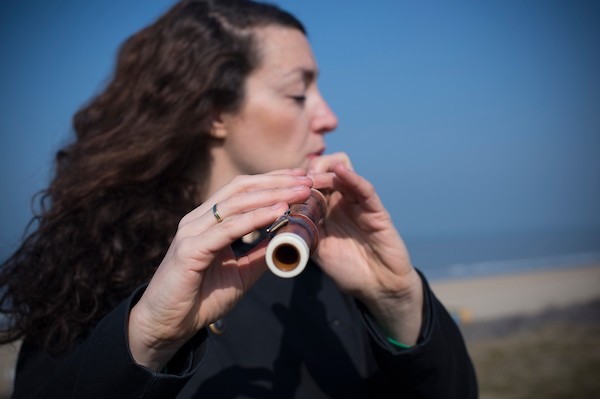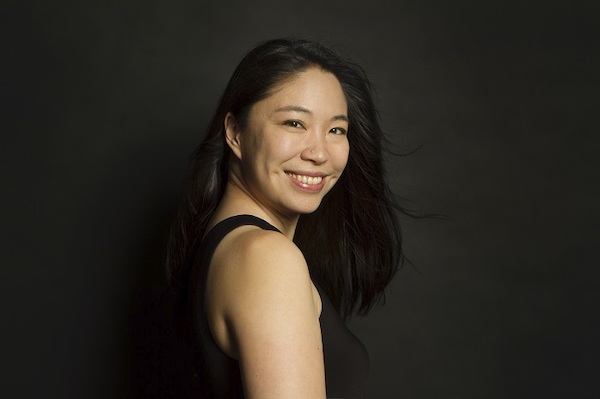 Tami Krausz
Concert Flute player Tami Krausz is known for her engaging, versatile performance on 17th, 18th, 19th and 20th Century Historical Flutes. Her live-concerts as well as her recordings have been praised by a vast audience of listeners and by press critics internationally. ​
Born in Israel, Krausz began her musical studies on the flute at age 8. Exposed to Early Music in the 1990's in Jerusalem, Krausz was coached and encouraged by leading European figures in the field to proceed with the truly fascinating art of Historical Performance Practice. It was in this context that Tami received her first Baroque Flute as a grant from the America- Israel Cultural Foundation. This flute took her to Holland, where she completed her Master's degree with the highest distinction under Prof. Barthold Kuijken at the Royal Conservatory of The Hague. ​
Today, Tami can be heard freqently as a solo, chamber and principal orchestral flutist in the most celebrated concert venues and festivals, with some of Europe's leading groups, including Le Cercle de l'Harmonie, les Concerts de la Loge, L'orchestre des Champs Élysées, Les Inventions, Holland Baroque, B'Rock, Das Kleine Konzert, Academia Daniel, and Capella Cracoviensis. She has also had the privilege of performing under such maestri as Philippe Herreweghe, Ton Koopman, Skip Sempé, René Jacobs, Julien Chauvin, Raphael Pichon, and Jeremy Rohrer, as well as playing alongside such soloists as Pianist Alexander Melnikov, Soprano Sandrine Piau, Soprano Claron McFadden and Countertenor Philippe Jaroussky.
Tami's vast repertoire ranges from grandiose Romantic Operas, through all sorts of Baroque, Classical, and Romantic chamber music, and including such intimate works as Telemann's solo Fantasias for solo Flute. Her recent CD recording featuring Tami as a soloist in Francois Devienne's Symphonie Concertante for Flute, Oboe, Horn and Bassoon with Concert de la Loge has received glowing reviews, and she plays a prominent role in the new and upcoming releases of the Schubert Symphonies conducted by René Jacobs. A recent collaboration with fortepianist Shuann Chai has led to a recording project beginning with a Beethoven-Kuhlau album, to be released on the Ramée label in early 2020. ​
Tami serves as a Jury member for the Early Music Department in The Hague Conservatory. The large range of instruments on which she performs includes copied flutes made by Rudolph Tutz, Claire Soubairon, Roberto Bando, Philip Alain Dupre and Rod Cameron, as well instruments from her own collection of original French, German, Dutch, and English flutes dating from the Baroque to the late Romantic eras. ​
Shuann Chai
is an active and engaging performer, recognised for her interpretations on a wide range of historical pianos as well as the modern piano. ​​
She began piano lessons at age 5 in a group class at the local YWCA and had a number of wonderful teachers in her early years, including Jack Radunsky, a former student of the pianist/composer Percy Grainger. His lessons instilled a great interest and admiration of early recordings and of the Romantic Tradition of piano playing, and with his encouragement she first attended a masterclass given by fortepianist Malcolm Bilson. Shuann was 14 at the time, and these influences were the sparks that led to her enduring relationship with historical pianos. ​​
After earning degrees from Oberlin (majoring in Biology as well as Piano with a Fortepiano minor) and the New England Conservatory (Master in Piano), Shuann studied privately with Norma Fisher in London, Claus-Christian Schuster (former pianist of the Altenberg Trio), and worked extensively with Canadian pianist Anton Kuerti. After being based in Boston for more than a decade, Shuann moved permanently to the Netherlands in 2007. ​​
Concerto performances include the Beethoven Festival Zutphen, where she was the soloist in Beethoven's ​Choral Fantasy​, conducted by Jan Willem de Vriend; Mendelssohn's 1s​t​ Concerto with the New Dutch Academy, and Beethoven's 2n​d Concerto with the Bloomington Early Music Festival Orchestra under Stanley Ritchie. Festival and other concert appearances include La Folle Journée (Tokyo), Bach en Combrailles (France), Troldsalen (Norway), St. Cecilia's Hall (Edinburgh), Jordan Hall (Boston), Forbidden City Concert Hall (Beijing), and the American Church of Paris. She was also invited to give the first solo recital in the newly built Hertz Zaal in Utrecht's TivoliVredenburg in 2014. ​​
Shuann regularly gives masterclasses and lecture recitals at institutions such as Temple University, University of California (Davis), CodArts (Rotterdam, Netherlands), Gulanyu Piano Academy (Xiamen, China) and Central Conservatory in Beijing. She has also been active in community outreach on both sides of the Atlantic, having performed hundreds of concerts in care facilities, senior living centers, music schools, and libraries. ​​
Shuann's regular chamber music colleagues include violinists Shunske Sato and Sarah Kapustin, cellists Hidemi Suzuki and Viola de Hoog, and baritone Mattijs van de Woerd. In 2014 she began the Archduke Ensemble, a mixed-instrument collective dedicated to performing chamber music on historical instruments in the Classical and Romantic tradition. In 2012 Shuann's debut CD of three Beethoven Sonatas on the fortepiano was released, garnering enthusiastic reviews in publications such as Fanfare Magazine ("...bristling with excitement... a real ear-opener"), BBC Music Magazine ("Stimulating... Chai has a keen sense for the colouristic possibilities of her instrument"), and the Classical Music Sentinel ("...played with a determination and urgency that makes Beethoven's music sound larger than life"). The experience of recording the CD gave Shuann the impetus to embark on a larger-scale project of performing all 32 of Beethoven's piano sonatas on historical instruments; she expects to complete the cycle by the end of 2020. Upcoming projects include a series of video recordings for the Beethoven Sonatas as well as a collaboration with Belgian-Iranian photographer Mashid Mohadjerin, featuring contemporary photography synced with a live performance of Mussorgsky's ​Pictures at an Exhibition​. ​​
Among other things, Shuann Chai is grateful for having three inspiring musical companions: a concert grand Steinway signed by jazz legends Herbie Hancock and Ahmad Jamal; an original Érard piano (1861), and an original 1820 Rosenberger fortepiano, generously provided on permanent loan by the National Musical Instruments Foundation of the Netherlands (NMF). ​