---
Anniversary: 1978 - 2018 Live In Hyde Park London (Live) The Cure
Album Info
Album Veröffentlichung:
2019
HRA-Veröffentlichung:
17.10.2019
Das Album enthält Albumcover
Entschuldigen Sie bitte!
Sehr geehrter HIGHRESAUDIO Besucher,
leider kann das Album zurzeit aufgrund von Länder- und Lizenzbeschränkungen nicht gekauft werden oder uns liegt der offizielle Veröffentlichungstermin für Ihr Land noch nicht vor. Wir aktualisieren unsere Veröffentlichungstermine ein- bis zweimal die Woche. Bitte schauen Sie ab und zu mal wieder rein.
Wir empfehlen Ihnen das Album auf Ihre Merkliste zu setzen.
Wir bedanken uns für Ihr Verständnis und Ihre Geduld.
Ihr, HIGHRESAUDIO
1

Plainsong (Live)

05:27

2

Pictures Of You (Live)

07:19

3

High (Live)

03:37

4

A Night Like This (Live)

04:30

5

The Walk (Live)

03:28

6

The End Of The World (Live)

03:34

7

Lovesong (Live)

03:39

8

Push (Live)

04:36

9

Inbetween Days (Live)

02:55

10

Just Like Heaven (Live)

04:01

11

If Only Tonight We Could Sleep (Live)

05:13

12

Play For Today (Live)

04:04

13

A Forest (Live)

06:47

14

Shake Dog Shake (Live)

04:38

15

Burn (Live)

06:27

16

Fascination Street (Live)

04:58

17

Never Enough (Live)

03:02

18

From The Edge Of The Deep Green Sea (Live)

07:51

19

Disintegration (Live)

09:25

20

Lullaby (Live)

04:54

21

The Caterpillar (Live)

04:09

22

Friday I'm In Love (Live)

03:46

23

Close To Me (Live)

03:33

24

Why Can't I Be You? (Live)

03:15

25

Thanks @ 40 (Live)

01:15

26

Boys Don't Cry (Live)

02:53

27

Jumping Someone Else's Train (Live)

03:17

28

Grinding Halt (Live)

02:56

29

10:15 Saturday Night (Live)

03:29

30

Killing An Arab (Live)

04:25

Total Runtime

02:13:23
Info zu Anniversary: 1978 - 2018 Live In Hyde Park London (Live)
The Cure, bekannt als eine der größten Live-Bands der Welt, betraten an einem perfekten Juliabend in 2018 die Bühne im Londoner Hyde Park, um vier Jahrzehnte Musik mit ihren Songs zu feiern.Der daraus entstandene Film "Anniversary 1978-2018", unter der Regie des langjährigen Weggefährten Tim Pope, hat sie in glanzvollem 4K aufgezeichnet. Der Audiomix von Robert Smith und Paul Corkett begleitet und komplettiert dieses fantastische eindringliche Kinoerlebnis.
Von "Lovesong" bis "Lullaby", von "Boys Don't Cry"" bis "Burn"" und von "Fascination Street" bis "Friday I'm in Love", nehmen uns Robert Smith und seine außergewöhnliche Band – Simon Gallup, Jason Cooper, Roger O'Donnell und Reeves Gabrels – mit auf eine magische Zeitreise.
Um 20 Uhr am Samstag, dem 7. Juli 2018 betraten The Cure im Hyde Park, einer großen grünen Fläche in London, die Bühne, um ihr 40-jähriges Bühnenjubiläum zu feiern. Etwa 65.000 Zuschauer hatten dabei Spaß.
Um dieses zweite historische Event in all seinem farbenprächtigen Glanz aufzuzeichnen, wandte sich die Band an den Mann, der für die meisten der ikonischen Videos von the Cure verantwortlich ist, und auch für ihren preisgekrönten Film "In Orange" aus dem Jahre 1986 –den langjährigen Weggefährten und unkonventionellen Regisseur Tim Pope.
Die Performance, die Tim Popean diesem perfekten Sommerabend gefilmt hat, war eines der denkwürdigsten Konzerte in der langen Karriere von The Cure. Während riesige Bildschirme mit Bildern von tosendem Meer, schimmernden Netzen und gebrochenen Herzen tanzten, glitzerten und zischten, flossen und schwebten, pumpten und powerten sich The Cure durch ein 135-minütiges Spektakel mit 29 Liedern auf einer faszinierenden Reise durch vier Jahrzehnte alternativerpopulärer Musik.
Pope sagt: "Ich war am Tag vor der Show in einem sehr beengten Studio beiden Proben und saß in der Mitte der Gruppe, als sie die Songs durchgingen. Ich wusste, dass die einzige Möglichkeit, den Leuten die wahrenCurezu zeigen, darin bestand, nicht nur die großartige, epische Dimension ihrer Bühnenshoweinzufangen, sondern auch die enge, intime Seite dieser Band zu zeigen, die einfach zusammen Musik macht. Nie hat Robert so gut gesungen, noch habenThe Cure leidenschaftlicher, straffer und kraftvoller gespielt."
The Cure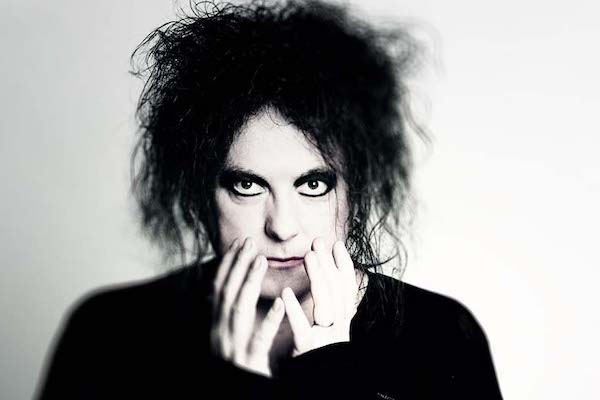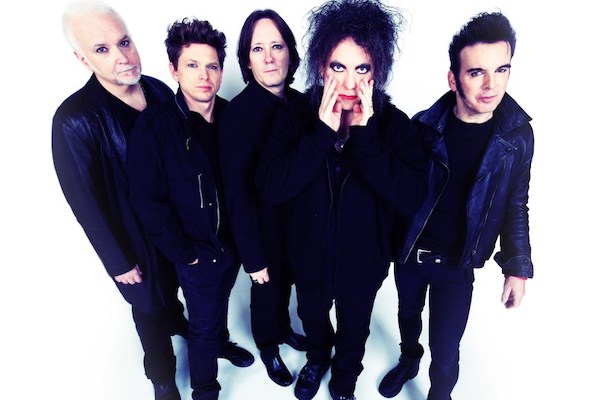 The Cure It all started in 1976 as Easy Cure, formed by Robert Smith (vocals, guitar) along with schoolmates Michael Dempsey (bass), Lol Tolhurst (drums) and local guitar hero Porl Thompson. They began writing and demoing their own songs almost immediately, playing throughout 1977 in Southern England to an ever growing army of fans. In 1978 the 'Easy' was dropped, along with Porl, and an eager trio now known simply as The Cure were quickly signed to Chris Parry's new Fiction label.
In May 1979 their debut album Three Imaginary Boys was released to great acclaim, and as the band toured extensively around the UK, the singles "Boys Don't Cry" and "Jumping Someone Else's Train" were released.
Michael left the band at the end of the year, and Simon Gallup (bass) and Matthieu Hartley (keyboards) joined. In early 1980 the Cure quartet embarked on an exploration of the darker side of Robert's song writing, and emerged with the minimalist classic album Seventeen Seconds, along with their first bona-fide 'hit single' "A Forest."
After an intense world tour Matthieu left the group, and in early 1981 the trio recorded an album of mournful atmospheric soundscapes entitled Faith, which included another successful single in "Primary." The band then set out on a second global trek, named 'The Picture Tour', during which they released the non-album single "Charlotte Sometimes."
In 1982 The Cure went back into the studio, and their increasingly ugly fascination with despair and decay culminated in the unrelenting sonic attack of the Pornography album. An intensely volatile tour ensued, and the single "The Hanging Garden" was released just as Simon left the band.
After pushing the limits of excess, Robert felt he had to change things, and did so by 'going pop' again. Rejuvenated, the Cure duo released their first real dance single, the cheesy "Let's Go To Bed," and during the making of the accompanying video forged a colourful and lasting relationship with director Tim Pope.
The band continued into 1983 with the groovy electronic dance of "The Walk," followed by the demented cartoon jazz of "The Lovecats." All 3 singles and accompanying B-sides were then compiled and re-released as the Japanese Whispers album.
In 1984 The Top album was released, a strange hallucinogenic mix, which contained the infectiously psychedelic single "The Caterpillar." The world Top Tour saw the band expand to a quintet, with the addition of Andy Anderson (drums) and Phil Thornalley (bass), and the return of Porl Thompson (guitar).
The new Cure sound was captured live for the album Concert. Andy and Phil left soon after the end of the tour, and were replaced by Boris Williams (drums) and further returnee Simon Gallup (bass).
This new incarnation started work on 1985's The Head On The Door album with a very real sense of 'something happening'... The vibrant hit single "Inbetween Days" was followed up by "Close To Me," and the ensuing world tour paved the way for the massive success of the singles collection album Standing On A Beach in 1986. That summer saw the band headline the Glastonbury Festival for the first time, and a year of extensive gigs and festivals was crowned by Tim Pope's live concert cinema film The Cure In Orange.
In 1987 The Cure brought out Kiss Me Kiss Me Kiss Me, an immense double album of extreme and extraordinary stylistic range, and with the arrival of Roger O'Donnell on keyboards the Cure sextet traveled the world with 'The Kissing Tour', enjoying 4 more hit singles along the way.
The wonderfully atmospheric Disintegration album was demoed in 1988 and released in 1989, and despite being a work of powerful brooding grandeur, it too gave rise to 4 hit singles. The awesome 'Prayer Tour' that followed, with the band back down to a quintet following the departure of Lol Tolhurst, included some of The Cure's best performances to date, and was captured live for the album Entreat.
In early 1990 Roger O'Donnell left the group, and was replaced by long-time band friend Perry Bamonte, just in time for a series of headlining European festival shows that included the band's second Glastonbury. The album Mixed Up was released, supported by the re-mixed singles "Never Enough," "Close To Me" and "A Forest," and in 1991 The Cure at last won some long overdue 'home recognition' with a Brit Award for 'Best British Group'.
In 1992 they produced Wish, a richly diverse multi-faceted guitar driven album hailed by some as their best work to date. It spawned 3 fabulous hit singles, and the glorious 'Wish Tour' that followed was a worldwide sell-out. The sheer power of the shows inspired the release of two live works in 1993, the album and concert cinema film Show and the more fan oriented Paris album. Immediately after the tour ended, guitarist Porl Thompson left the band again (this time with a smile!), and The Cure headlined the XFM 'Great Xpectations' Show in London's Finsbury Park as a quartet. The band also contributed "Burn" to the film 'The Crow' and covered "Purple Haze" for the Hendrix tribute album 'Stone Free'.
In 1994 Boris Williams decided to move on, and in early 1995 Jason Cooper took up residency behind the drum kit, with Roger O'Donnell rejoining once more on keyboards. Work on the next album was interspersed with recording "Dredd Song" for the film 'Judge Dredd', a cover of Bowie's "Young Americans" for an XFM album, and headlining several major European festivals, including the 25th Glastonbury. The Wild Mood Swings album was released in 1996, and went straight into almost every top ten around the world. The Cure hit the road once more with 'The Swing Tour', their longest to date, releasing 4 singles along the way.
Galore, the follow up singles and video compilation to Standing On A Beach, which included the new single "Wrong Number", a full on dance epic made in collaboration with Bowie's guitarist Reeves Gabrels, was released in 1997, after which work took place in 1998 on a variety of projects, including "More than This" for the 'X Files' album, and a memorable appearance by Robert in the TV cartoon show 'South Park'! In 1999 the band completed the recording and mixing of what many regarded as their best studio album so far, the 'Grammy Nominated' Bloodflowers.
With it's release in 2000 the band set off on the massive world-wide 'Dream Tour' - playing to more than a million people in 9 months.
2001 saw the long awaited release of the Cure's Greatest Hits album, which featured all the band's biggest selling singles along with 2 new songs, the elegiac "Cut Here" and the ebullient "Just Say Yes," a duet with Saffron. This year also saw the end of the group's relationship with Fiction Records, the label they had been instrumental in starting 23 years before.
In 2003 another chapter of The Cure story opened, the band signing a global album deal with the Geffen label. 2004 saw the Fiction release of Join the Dots, a 4cd Box set compiled by Robert of all the B-sides and Rarities, followed by the widely acclaimed new album The Cure, co-produced with the renowned Ross Robinson. 3 singles, "The End Of The World", "alt.end" and "Taking Off" all hit big, and another hugely successful world tour ensued, with the 23 date North American 'Curiosa Festival' leg especially notable for seeing the band supported by a number of hand picked younger bands including Interpol, Mogwai, The Rapture and Muse.


Dieses Album enthält kein Booklet