---
Entschuldigen Sie bitte!
Sehr geehrter HIGHRESAUDIO Besucher,
leider kann das Album zurzeit aufgrund von Länder- und Lizenzbeschränkungen nicht gekauft werden oder uns liegt der offizielle Veröffentlichungstermin für Ihr Land noch nicht vor. Wir aktualisieren unsere Veröffentlichungstermine ein- bis zweimal die Woche. Bitte schauen Sie ab und zu mal wieder rein.
Wir empfehlen Ihnen das Album auf Ihre Merkliste zu setzen.
Wir bedanken uns für Ihr Verständnis und Ihre Geduld.
Ihr, HIGHRESAUDIO
1

Drunk and In Love

03:43

2

Autumn Stars

01:22

3

Man Behind the Song

03:23

4

Sweet Cool Paradise

04:50

5

First Time I Saw You

03:50

6

Looking For Your Heart

04:46

7

Rainbows End

03:18

Total Runtime

25:12
Info zu Rootsy House Sessions
Recorded live off the floor in Norrtalje, Sweden on April 2nd 2019. This 7 song offering highlights Joe Nolan's true ability to evoke a feeling within the listener, and shows his true gift of songwriting once again.
He was called a "rock'n'roll wunderkind" after releasing his debut album "Goodbye Cinderella" in 2011, his 2014 album, "Tornado" (Six Shooter Records, in Germany released on Blue Rose Records) turned us into fans, then it was quiet for four long years until Joe Nolan (Edmonton, Canada) released his latest album "Cry, Baby" in 2018. And what a great piece of music it is – contender for "album of the year". It's intense, touching, melancholic, it wants to make you cry, it wants to break your heart, it wants to be heard again. And again. And again….
"The Edmonton singer-songwriter will try to sweep you off your feet with his woozy ditties, groggy vocals and lyrics about the rush of lust, the vagaries of love, and late-night/early-morning drives." (Av Edmonton Journal)
Joe Nolan, guitar, piano, harmonica, vocals
Engineered and mixed by John Gullmarstam Recorded on April 2nd 2019 at Rootsy House, Norrtalje,Sweden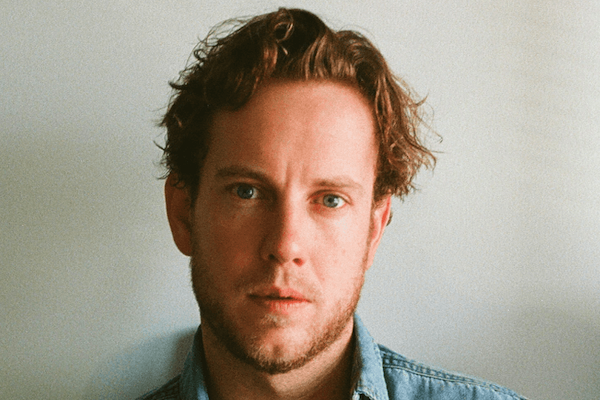 Joe Nolan
t's hard to believe it was only in 2011 that Joe Nolan released his debut album, Goodbye Cinderella. At that time he was heralded by the Globe & Mail, No Depression and other publications as a roots rock wunderkind, an opinion confirmed by his 2014 Colin Linden-produced follow-up, Tornado. However, along with the acclaim came complications at odds with his creative vision.
Now the Edmonton, Alberta native is back with Cry Baby, an album that finally opens up what Nolan has kept locked tightly for the past three years. The 10-song collection is a trip through melancholic madness, touching on darkness and depression, broken relationships and endless booze-fuelled evenings. Yet, at its core is Nolan's unwavering strength as a lyricist, and his wounded-heart delivery that reminds us of our humanity. Cry Baby is, in essence, Nolan unapologetically sharing his story, and through that finding a second chance and a new beginning.
"I'm feeling as if I'm becoming much more myself, and being true to who I am," he says. "I have become a better listener and I have less fear of what people think. I am doing what I love, making music, and if I can continue to do that then for me, that's success."
Having amassed what he estimates to be hundreds of song ideas leading up to recording Cry Baby, Nolan contemplated returning to Nashville where Tornado was made. Ultimately, he chose to remain close to home, holing up over the course of an Edmonton winter with engineer Scott Franchuk at two local studios, The Audio Department and Riverdale Recorders. The process gave Nolan full creative control while also utilizing vintage analog technology.
"Looking at the amount of song ideas I had was kind of scary," Nolan admits. "The selection process was difficult; I wanted all the songs to flow together in the way an album should sound when you listen front to back. So the biggest challenge for me was not overthinking. We could have gone in so many different directions but I am very happy with how everything ultimately fit together. We actually ended up adding a song I came up with two nights before out first session, 'Ode To Sturgeon County,' which I wrote on my grandmother's old piano."
If there's a common thread to Cry Baby, it is indeed a sense of walking back from the edge and recapturing joy—and perhaps personal identity. It can be heard on the heart-wrenching "Music In The Streets" (featuring Lydia Loveless on backing vocals) in which two gun-shy lovers embark on a new relationship. It's also there on "Dead Ends and a Damaged Heart" and "Stand Up For Your Love," songs that carry more weight of experience than anyone Nolan's age deserves. Still, it's a weight he carries with dignity.
"A couple of these songs are about what's happened to me over the past five years—being signed to a label at a young age, not knowing how to navigate the music industry, making poor choices, not being able to be artistically free... 'Another Dead Poet' is a pretty honest reflection about at the point of almost packing it because I was so sick of the struggle."
Nolan adds, "My definition of rock 'n roll is an artist letting their heart bleed on and off stage, without any fear. The imperfections in music are what turn me on the most, even when it's just a guy or girl on an acoustic guitar being honest to themselves."
Therein lies the irony of Nolan choosing to call this album Cry Baby. Few other songwriters outside of, say, Ryan Adams and Mark Kozelek consistently demonstrate a willingness to venture as deeply into the dark corners of their psyches. With Cry Baby, Joe Nolan is now ready to live again after gazing into the void.


Dieses Album enthält kein Booklet