---
Album Info
Album Veröffentlichung:
2023
HRA-Veröffentlichung:
19.05.2023
Das Album enthält Albumcover Booklet (PDF)
?
Formate & Preise
| | | | |
| --- | --- | --- | --- |
| Format | Preis | Im Warenkorb | Kaufen |
| FLAC 96 / MCH | $ 22,50 | | |
| FLAC 176.4 | $ 18,90 | | |
| FLAC 88.2 | $ 15,80 | | |
| MQA | $ 19,80 | | |
| DSD 128 | $ 21,60 | | |
Sarum Chant:

1

Kyrie

04:55

Aleyn (1400 -1440):

2

Aleyn: Gloria

02:46

John Cooke (1385 - 1442):

3

Cooke: Stella celi

01:53

Marianne Reidarsdatter Eriksen (b. 1971):

4

Eriksen: Sol lucet

05:48

Anonymous:

5

Anonymous: Pia mater

03:46

Leonel Power (1370 - 1445):

6

Power: Ave regina celorum

01:43

Fonteyns (1400 -1440):

7

Fonteyns: Regali ex progenie

02:02

Anonymous:

8

Anonymous: Regina celi (chant)

01:19

9

Anonymous: Regina celi

02:58

Thomas Damett (1389 - 1437):

10

Damett: Beata dei genitrix

02:46

Catalina Vicens (b. 1983):

11

Vicens: Interludium

01:22

John Cooke:

12

Cooke: Ave regina

03:28

Oliver (C15):

13

Oliver: Sanctus

04:10

Thomas Byttering (C15):

14

Byttering: Nesciens mater

02:12

Oliver:

15

Oliver: Agnus dei

02:06

Leonel Power:

16

Power: Beata progenies

01:35

David Lang (b. 1957):

17

Lang: Alleluia

03:28

18

Lang: Amen

02:40

Total Runtime

50:57
Info zu An Old Hall Ladymass
Das prächtig verzierte Chorbuch aus dem 15. Jahrhundert, bekannt als Old Hall Manuskript, war fast 400 Jahre lang verschollen, bis es Ende des 19. Jahrhunderts in einem katholischen Priesterseminar wieder auftauchte. Jahrhunderts in einem katholischen Seminar wieder auftauchte. Als größte erhaltene Sammlung mittelalterlicher Motetten und Messesätze wurde es sofort zur berühmtesten Quelle für englische Musik dieser Zeit. Sie wurde in erster Linie von einem einzigen Schreiber verfasst, um sicherzustellen, dass die Musik seiner Mitsänger nicht in Vergessenheit gerät. Viele von ihnen sind nur aus diesem Manuskript bekannt, und auf diesem Album finden sie ihre Stimmen nach mehr als einem halben Jahrtausend der Stille wieder, verwandelt durch den Gesang des Trio Mediæval in Begleitung von Catalina Vicens, neben neuer Musik von David Lang und Marianne Reidarsdatter Eriksen.
Das Trio Mediæval wurde als "faszinierende Reise mit Musik von zeitloser Schönheit" gepriesen. Das hochgelobte erste Album Words of the Angel von 2001 führte die Gruppe in die elitären Kreise der Ensembles für Alte Musik ein und machte sie einem breiten internationalen Publikum bekannt. Das 1997 gegründete und für einen Grammy nominierte Vokalensemble besteht aus den Gründungsmitgliedern Linn Andrea Fuglseth und Anna Maria Friman sowie Jorunn Lovise Husan, die 2018 zur Gruppe stieß. Das Trio Mediæval hat acht Alben für ECM Records aufgenommen. An Old Hall Ladymass ist nach Solacium ihre zweite Veröffentlichung bei dem norwegischen Label 2L. Produziert wurde es von Morten Lindberg und John Potter.
Trio Mediæval
Catalina Vicens, Organetto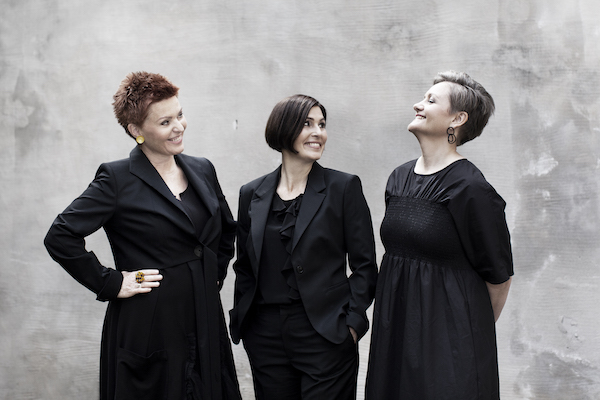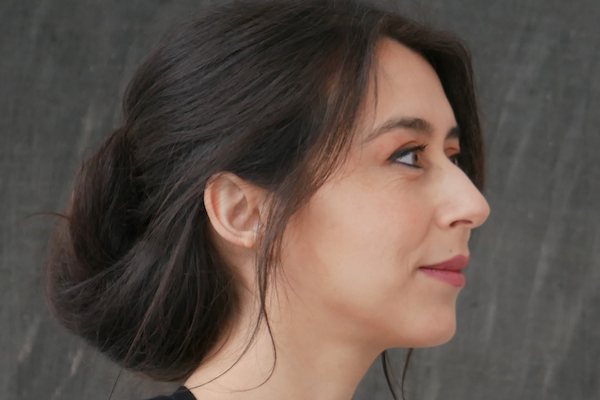 Trio Mediæval
Hailed as a "fascinating journey with music of timeless beauty", Trio Mediæval's highly acclaimed first album Words of the Angel in 2001 launched the group into the elite circles of early music ensembles and introduced them to a broad international audience. Formed in 1997, the Grammy- nominated vocal ensemble consists of founder members Linn Andrea Fuglseth and Anna Maria Friman, and Jorunn Lovise Husan who joined the group in 2018.
A typical Trio Mediæval programme combines their many varied strands of musical exploration: medieval sacred music, Nordic folk music (adapted and arranged by members of the group), contemporary Nordic jazz, specially commissioned works and improvisation with or without instruments. Attracted by the trio's unique sound, composers and performers have stood in line to work with the group, resulting in premieres of works by Helena Tulve, Tõnu Kõrvits, Anders Jormin, Tord Gustavsen, Mats Eilertsen, Trygve Seim, Anna Clyne, Gavin Bryars, Ivan Moody, Sungji Hong and Andrew Smith, among many others.
A 2005 collaboration with Ensemble Musikfabrik in Cologne featured the work Shelter by Julia Wolfe, Michael Gordon and David Lang of the New York-based Bang on a Can composers' collective. More recently the trio has collaborated with musicians and orchestras such as Arve Henriksen, John Potter, Sinikka Langeland Ensemble, Mats Eilertsen Trio, Bang on a Can All-Stars, Norwegian Chamber Orchestra, Norwegian Radio Orchestra, Oslo Philharmonic Orchestra and Stavanger Symphony Orchestra.
Trio Mediæval has toured extensively in Europe and USA, and has visited Japan, Hong Kong, Macau, South Korea, and Australia. The trio has been invited to appear on the most prestigious stages in the world, including Wigmore Hall, Concertgebouw Amsterdam, Vienna Konzerthaus, Carnegie Hall and Kennedy Center. Trio Mediæval has recorded eight albums for ECM Records. An Old Hall Ladymass is their second release, following Solacium, with the Norwegian label 2L.
Catalina Vicens
Through devoting her research and solo performing career to the study of antique keyboard instruments, Catalina Vicens has become one of the most sought-after period keyboard performers and teachers today. Thanks to her creative approach she is recognized for her work with medieval and renaissance keyboards, collaborating with instrument builders in the development of new prototypes based on historical sources. In addition, her work alongside contemporary composers has given new life to historical instruments. Since 2021 Vicens has been director and curator of the Tagliavini Collection at the Museo San Colombano, Bologna. She is a Guest Professor of harpsichord at the Royal Conservatory of Brussels, was a Visiting Professor of Harpsichord at Oberlin Conservatory, and has taught masterclasses at several prestigious institutions including the Juilliard School of Music New York, the Longy School of Music Cambridge, and conservatories and universities throughout Europe.
Vicens studied modern piano at the Instituto de Música de la P. Universidad Católica de Chile, harpsichord at the Curtis Institute of Music, Musikhochschule Freiburg and the Schola Cantorum Basiliensis, as well as medieval keyboard at the latter, and contemporary music performance at the Musik Akademie Basel. She is a Ph.D. candidate at Leiden University/ Orpheus Institute Ghent. As director of the ensemble Servir Antico, she seeks to combine research, historical performance and social engagement.


Booklet für An Old Hall Ladymass