---
Album Info
Album Veröffentlichung:
2019
HRA-Veröffentlichung:
28.03.2019
Das Album enthält Albumcover
1

Kouta (Backwoods Sessions Version)

03:43

2

As Above, So Below (Backwoods Sessions Version)

06:17

3

One Hundred Years (Backwoods Sessions Version)

07:38

4

Hearthfire (Backwoods Sessions Version)

05:08

5

Ennen (Backwoods Sessions Version)

05:48

Total Runtime

28:34
Info zu Backwoods Sessions II
In July 2015 Hanging Garden recorded and filmed the live performance for five songs. The 2-day session, called "Backwoods Sessions", took place in the woods of Pernaja in a location familiar from one of the band's earlier music videos.
One of the key songs in this session was the Jeff Buckley cover "Dream Brother", which was arranged to portray the current sound of Hanging Garden. This was also the band's last performance with drummer Antti Ruokola (2010-2015).
Hanging Garden were given birth in 2004, playing heavy, doom-oriented metal music. Over more than a decade, several releases and numerous line-up changes, bands style has evolved to a more melodic, contemporary sound that is rooted in dark atmospheres and open-minded, playful musicality.
Toni Toivonen, vocals
Mikko Kolari, guitars
Jussi Hämäläinen, guitars, vocals
Nino Hynninen, synthesizer
Jussi Kirves, bass
Sami Forsstén, drums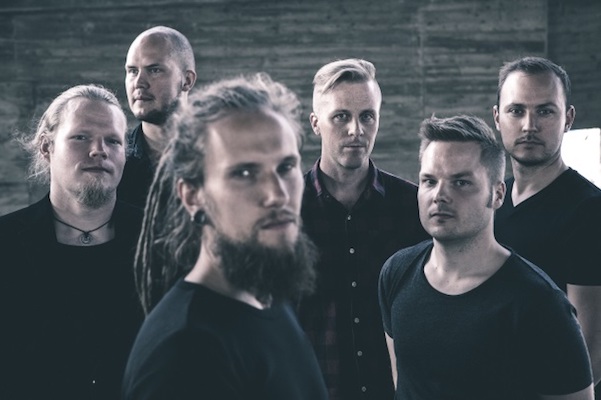 Hanging Garden
was given birth in 2004, playing heavy, doom-oriented metal music. Over a decade, three albums and numerous line-up changes later, the bands style has evolved to a more melodic, contemporary sound. While still retaining strong roots in metal music, Hanging Garden now possesses a versatile, many-layered style of playing, drawing influence and inspiration from music and art far and wide.
First started as a brainchild of Matti Reinola and Ari Nieminen, the band with a complete line-up was put together in 2005. Soon signed by Spikefarm, the band's first album, Inherit the Eden, was released in 2007, followed by a more post-metal sounding TEOTWAWKI in 2009.
The third album, At Every Door, featuring several line-up changes, was released by Lifeforce Records in 2013. On said album, Nino Hynninen had joined the band playing keyboards, Antti Ruokola had taken the place of Janne Jukarainen in drums, Toni Toivonen had replaced Ari Nieminen on vocals, and Jussi Kirves was recruited as the bassist after Matti Reinola had left the band. Style-wise, the band had taken a significant step away from the classic doom genre on At Every Door, flirting with various styles and genres beyond metal.
The fourth album, to be released in September 2015, titled Blackout Whiteout, takes this change further; the new album has incorporated classical instruments, varying vocal styles, and boasts a many-faced dramatic arc spanning from crushing heaviness to ethereal mellow tunes, and back again.
Just after the completion of Blackout Whiteout, Antti Ruokola leaves the band. Sami Forsstén, known to many of the members from earlier projects, fills the vacant seat.


Dieses Album enthält kein Booklet