---
1

Boom Boom Boom

03:10

2

My Girl is a Heartbreak

03:49

3

Chasing Lights

04:16

4

Higher Than the Light

03:21

5

Easily in Love

03:58

6

Love is Still a Long Road

03:19

7

Reaching

03:15

8

Sweet Abandon

03:28

9

Sick in Love

04:19

10

Rightfully, Honestly

04:10

11

Feel Them Getting Closer

03:25

12

If You Don't Love Me

03:55

13

Baby Be Mine

02:42

Total Runtime

47:07
Info zu Chasing Lights
"Ida Mae's magic lies in the sensuous dovetailing of two voices and the intimacy of their songs. Their chemistry on stage isn't just a dramatic pose and is a truly captivating sight to behold. Hailing from Norwich and born out of Kill It Kid who established their credentials in the British Music indie Rock world, Chris and Stephanie present themselves as a sensual version of White Stripes meets Civil Wars meets XX. Singing together, the couple have an unusual 'which-is- which' dynamic.They have recently finished recording their debut album with acclaimed producer and friend Ethan Johns (Ray Lamontagne / Kings Of Leon / Laura Marling) set to release in 2019."GENERAL: - Upcoming album produced by Ethan Johns (Ray Lamontagne / Kings Of Leon / Laura Marling) The band have been living in Nashville for most of 2018 and on tour in the US since September 2018 inc Kings of Leon Harvest Festival, Marcus King Band and Greta Van Fleet - touring Europe through mid March and then US with Blackberry Smoke. Festivals to follow. Two digital singles were released since 2017 which will be on the album.
Ida Mae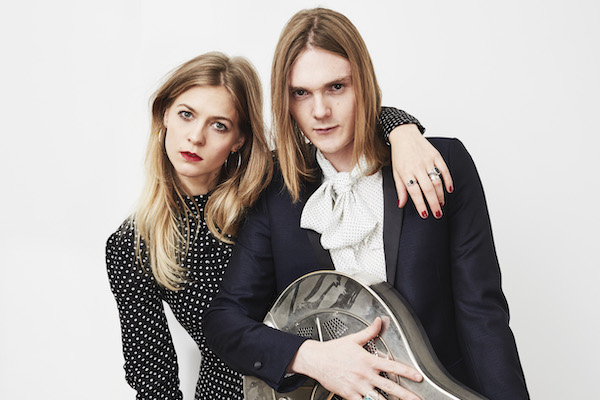 Ida Mae
"We wanted to make something simple and honest and raw," says Chris Turpin, one half of the breakout British duo Ida Mae. "We wanted to make a record our way, with no compromises."
That brand of fiercely unconditional commitment - to the songs, to the sound, to each other - has defined Ida Mae from the start, and it courses through the veins of the band's brilliant debut, 'Chasing Lights.' Blending elements of vintage Delta blues and gritty rock and roll with boldly modern arrangements and fearless punk swagger, the record captures Ida Mae in its purest form, with Turpin and his longtime musical partner Stephanie Jean performing nearly everything live in the studio under the guidance of legendary producer Ethan Johns (Ray LaMontagne, Laura Marling, Kings of Leon). It's an electrifying collection, the kind of record that feels both familiar and groundbreaking all at once, fueled by dazzling musicianship, breathtaking harmonies, and the sort of versatile, timeless songwriting that's earned the band tour dates with everyone from Greta Van Fleet and Blackberry Smoke to Marcus King and The Lone Bellow. As long as Steph and I have known each other, this is what we've done," reflects Turpin, who recently relocated from London to Nashville with Jean.
"'Chasing Lights' is a metaphor for everything we've been after, for tracing the footsteps of our heroes, for making a life and a living on our own terms."


Dieses Album enthält kein Booklet