---
Album Info
Album Veröffentlichung:
2019
HRA-Veröffentlichung:
25.04.2019
Das Album enthält Albumcover
1

At Les (Versus Beatless Versions)

07:40

2

Desire (Versus Beatless Versions)

07:49

3

The Melody (Versus Beatless Versions)

10:03

4

Sandstorms (Versus Beatless Versions)

06:37

5

Technology (Versus Beatless Versions)

08:17

Total Runtime

40:26
Info zu Versus Beatless
From techno to to electronic cross-over classical, and now back again – Carl Craig's Versus project continues to morph and evolve with the release of five beatless versions taken from the eponymous album. On the eve of the Carl Craig concert with the Chinake! Orchestra at the Royal Albert Hall (which promises to be mythical) InFiné partners with Planet E for the release of 4 exclusive, purely orchestral, versions.
This Versus Beatless EP brings together the classical musical base used in the making of Versus (2017). These pieces "without electronics" give primacy to the orchestral texture of the instruments and to Carl Craig's close work with Les Siècles during the recording sessions at Davoux studio. With this new take on 4 Planet E catalogue classics, Carl Craig and Francesco Tristano transport their listeners into a new time space. Techno is entering concert halls. The European musical tradition pays tribute to the city of Detroit.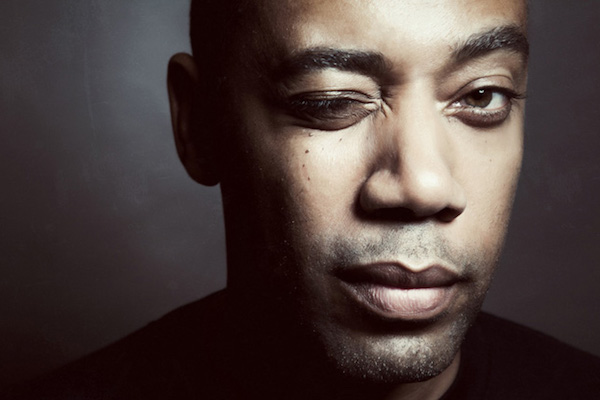 Carl Craig
is a Detroit-based producer of techno music, and is considered to be one of the most important names in the Detroit second generation of techno producers and DJs. According to an article about Craig,
Yet the common thread that runs through Craig's broad musical canon and creative projects is a resounding fascination with futurism. The prolific producer has cultivated a unique path as an artist, entrepreneur and civic leader, guided by his tendency toward forward thinking.
"My livelihood is making music that I can perform, whether I'm doing orchestral production or modular strangeness or generating club music. I don't restrict myself," said Craig. "I defined myself by being who I am. The ultimate self respect is when you say you're going to do something and you go and do it to the best of your ability."
Craig released his first track in 1989 on a Virgin UK compilation album, two singles followed on labels run by his first collaborator, Derrick May. After a series of ambitious releases for his co-owned Retroactive imprint, in 1991 Craig launched his record label Planet E, with the groundbreaking EP "4 Jazz Funk Classics", under his alias 69.
Planet E turned 20 in 2011 and Craig celebrated the label's history by taking Planet-E and its artists and collaborators on a world tour for the first time in the label's history. As well as this, Planet E invited friends of the label – including Luciano, Kirk Degiorgio, Loco Dice and more – to pick their favorite Planet E track to remix and re-release. Reflecting a year that was packed with events and releases, Craig readily admits that when he started the label he was hoping "it would last forever." He cites artistic freedom as the highlight of running the label and adds, "It was never a struggle for the label to be an outlet for my or other people's music. It was always a struggle to stay in business, actually a war to stay in business."
Looking back now to Craig's early releases from 1989-1992, one can see how much the wild variety found in his early music set the groundwork for his diverse career. He's fortunate to serve as an inspiration and influence to countless artists in the underground electronic music scene, as well as crossover acts like Caribou, Underworld, Hot Chip and LCD Soundsystem.


Dieses Album enthält kein Booklet