---
Album Info
Album Veröffentlichung:
2023
HRA-Veröffentlichung:
14.09.2023
Das Album enthält Albumcover Booklet (PDF)
Joseph Haydn (1732 - 1809): Symphony No. 84 in E-Flat Major, Hob. I:84:

1

Haydn: Symphony No. 84 in E-Flat Major, Hob. I:84: I. Largo - Allegro

09:49

2

Haydn: Symphony No. 84 in E-Flat Major, Hob. I:84: II. Andante

06:23

3

Haydn: Symphony No. 84 in E-Flat Major, Hob. I:84: III. Menuet. Allegretto - Trio

03:26

4

Haydn: Symphony No. 84 in E-Flat Major, Hob. I:84: IV. Finale. Vivace

06:11

Symphony No. 85 in B-Flat Major, Hob. I:85 "La Reine":

5

Haydn: Symphony No. 85 in B-Flat Major, Hob. I:85 "La Reine": I. Adagio - Vivace

09:47

6

Haydn: Symphony No. 85 in B-Flat Major, Hob. I:85 "La Reine": II. Romance. Allegretto

05:58

7

Haydn: Symphony No. 85 in B-Flat Major, Hob. I:85 "La Reine": III. Menuet. Allegretto - Trio

04:31

8

Haydn: Symphony No. 85 in B-Flat Major, Hob. I:85 "La Reine": IV. Finale. Presto

03:53

Violin Concerto No. 1 in C Major, Hob. VIIa:1:

9

Haydn: Violin Concerto No. 1 in C Major, Hob. VIIa:1: I. Allegro moderato

10:15

10

Haydn: Violin Concerto No. 1 in C Major, Hob. VIIa:1: II. Adagio

05:36

11

Haydn: Violin Concerto No. 1 in C Major, Hob. VIIa:1: III. Finale. Presto

05:00

Symphony No. 86 in D Major, Hob. I:86:

12

Haydn: Symphony No. 86 in D Major, Hob. I:86: I. Adagio - Allegro spiritoso

12:04

13

Haydn: Symphony No. 86 in D Major, Hob. I:86: II. Capriccio. Largo

04:46

14

Haydn: Symphony No. 86 in D Major, Hob. I:86: III. Menuet. Allegretto - Trio

05:26

15

Haydn: Symphony No. 86 in D Major, Hob. I:86: IV. Finale. Allegro con spirito

06:53

Symphony No. 87 in A Major, Hob. I:87:

16

Haydn: Symphony No. 87 in A Major, Hob. I:87: I. Vivace

10:27

17

Haydn: Symphony No. 87 in A Major, Hob. I:87: II. Adagio

06:38

18

Haydn: Symphony No. 87 in A Major, Hob. I:87: III. Menuet - Trio

04:08

19

Haydn: Symphony No. 87 in A Major, Hob. I:87: IV. Finale. Vivace

05:02

Total Runtime

02:06:13
Info zu Haydn: Paris Symphonies - Violin Concerto No. 1 (Live)
Die vom Comte d'Ogny für das Le Concert de la Loge Olympique in Auftrag gegebenen "Pariser Symphonien" stellen einen wichtigen Meilenstein in Haydns Schaffen dar. William Christie und Les Arts Florissants lieben diese äußerst originellen Werke schon seit langem und bieten uns eine berauschend elegante und poetische Lesung von vier davon. Den Abschluss bildet das allzu selten gespielte Violinkonzert Nr. 1, hier dirigiert vom Solisten Théotime Langlois de Swarte.
In den 1780er Jahren galt Paris unbestritten als das Epizentrum der Instrumentalmusik in Europa. Eine international renommierte Konzertorganisation, das "Concert Spirituel", trug wesentlich zum Ruf der Hauptstadt bei: Die Verehrung dieser Konzerte war vor allem darauf zurückzuführen, dass die Stadt zu einer der prestigeträchtigsten Bühnen geworden war, auf denen die größten europäischen Virtuosen auftraten durchgeführt.
In dieser Zeit war es für die Organisatoren des Concert Spirituel undenkbar geworden, jeden Teil ihrer Konzerte mit etwas anderem als einer Symphonie von Joseph Haydn zu beginnen, und die wahre Begeisterung für seine Werke hielt bis ins zweite Jahrzehnt des 19. Jahrhunderts an und übertraf sie weitgehend Ort der populären Musiker der Zeit wie Mozart oder sogar Beethovens frühen Sinfonien.
Die Gruppe der 6 "Pariser Symphonien" vermischt Ernst und Fantasie, Feierlichkeit und Humor. Sie wurden von Haydn 1785 und 1786 für die Concerts de la Loge Olympique in Paris – einer Freimaurergesellschaft mit einem der besten Orchester Europas – geschrieben und gewannen schnell die Gunst des Pariser Publikums. Mit wiederholten Aufführungen in ganz Europa entwickelten sie sich schnell zu einem Höhepunkt der Wiener klassischen Symphonie.
Les Arts Florissants
Théotime Langlois de Swarte
William Christie, Dirigent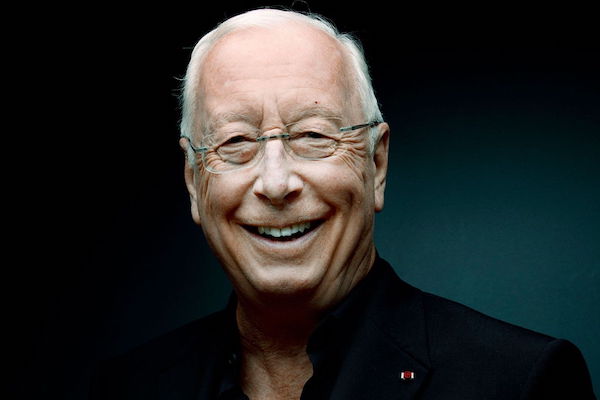 Les Arts Florissants
A renowned musical Ensemble, specialized in Baroque music since 1979. Founded in 1979 by William Christie, Les Arts Florissants is one of the best-known baroque-music ensembles in the world. Established in the name of creativity, pleasure and sharing, the Ensemble — which takes its name from a short opera by Marc-Antoine Charpentier — has played a pioneering role in the revival of a repertoire that had been largely forgotten and which is now enjoyed across the globe in all the most prestigious concert houses. This pioneering spirit has never died, and Les Arts Florissants' two artistic directors, William Christie and Paul Agnew, continue the Ensemble's tradition of research and innovation today.
"Almost 40 years ago a group of friends and I founded Les Arts Florissants, the ensemble that has allowed me to rediscover the magnificent repertoire of the baroque age and perform it in all of the world's most prestigious halls. At the same time, in the Vendée, I have accomplished another of my dreams: creating a unique and original garden around my 17th-century manor house, which is now the setting each year for the , where we welcome music lovers from all over the world.
"Encouraged by these years of success, I now feel it is time to put Les Arts Florissants on a firm footing for the future. For this reason, the creation of a foundation, recognized by the French government as being of "public utility," was fundamental. And to make it possible, I have decided to gift all my properties, including my house and gardens, to the Foundation Les Arts Florissants – William Christie.
"This project is the realization of the dream of a lifetime. A dream of music and gardens, but also of the handing on of savoir-faire and passion to future generations of artists and audiences. It is here that all my desires converge and that everything begins. This is the start of a great adventure!" (William Christie)
William Christie
harpsichordist, conductor, musicologist, and teacher, is the inspiration behind one of the most exciting musical adventures of the last thirty years. A pioneer in the rediscovery of Baroque music, he has introduced the repertoire of seventeenth- and eighteenth-century France to a very wide audience. Born in Buffalo, and educated at Harvard and Yale, William Christie has lived in France since 1971. The turning point in his career came in 1979, when he founded Les Arts Florissants.
As Director of this vocal and instrumental ensemble, William Christie soon made his mark as a musician and man of the theater, in both the concert hall and the opera house, with new interpretations of largely neglected or forgotten works. Major public recognition came in 1987 with the production of Lully's Atys at the Opéra Comique in Paris, which then went on to tour internationally to huge success.
From Charpentier to Rameau, through Couperin, Mondonville, Campra, or Montéclair, William Christie is the uncontested master of tragédie-lyrique as well as opéra-ballet, and is just as comfortable with the French motet as with music of the court. But his affection for French music does not preclude him from exploring other European repertoires and, as well as his many acclaimed performances of Italian works (Monteverdi, Rossi, Scarlatti, Landi), he broaches Purcell and Handel with as much success as Mozart, Haydn or Bach.
William Christie's particularly busy operatic career has been marked by numerous collaborations with renowned theater and opera directors (Jean-Marie Villégier, Robert Carsen, Alfredo Arias, Jorge Lavelli, Graham Vick, Adrian Noble, Andrei Serban, Luc Bondy, Deborah Warner), which are always major events in the musical calendar. His most recent include: Les Fêtes vénitiennes by Campra at the Paris Opéra Comique in 2015 and on tour at the Brooklyn Academy of Music; Rameau, Maître à Danser in Caen in 2014 and on tour at the Bolshoi Theatre in Moscow and in Korea; Theodora in 2016 at the Théâtre des Champs-Elysées; in 2018, Handel's Jephtha and Ariodante, respectively at the Paris national Opera and at the Wiener Staatsoper, as well as L'incoronazione di Poppea at the Salzburg Festival. More recently, he conducts Platée by Rameau at the Theater an der Wien, Titon et l'Aurore by Mondonville at the Opéra Comique and Handel's Partenope on international tour.
As a guest conductor, William Christie often appears at opera festivals such as Glyndebourne (notably Hipermestra in 2017 and Giulio Cesare in 2018) or at opera houses such as the Metropolitan Opera of New York, the Zurich Opernhaus, or the Opéra National de Lyon. Between 2002 and 2007, he regularly appeared as a guest conductor with the Berlin Philharmonic.
His extensive discography (more than 100 recordings, many of which have won awards and distinctions in France and abroad) with Harmonia Mundi, Warner Classics/Erato and Virgin Classics reflects the richness of his artistic ventures. Among the most recent issues, in the « Les Arts Florissants » collection under the harmonia mundi label: La Harpe reine, Un Jardin à l'italienne, Si vous vouliez un jour, the Mass in B Minor and L'incoronazione di Poppea, "N'espérez plus, mes yeux" and "Générations".
Over the last twenty-five years, William Christie has brought to the limelight several generations of singers and instrumentalists. Indeed, most of the conductors of today's French Baroque ensembles began their careers with Les Arts Florissants. A professor at the Paris Conservatoire from 1982 to 1995, he was in charge of the early music class, and is now often invited to give master classes or lead academies such as those at Aix-en-Provence and Ambronay. Since 2007 he has been artist in residence at the Juilliard School of New York, where he gives master classes twice a year accompanied by the musicians of Les Arts Florissants.
Wishing to develop further his work as a teacher, in 2002 William Christie created, with Les Arts Florissants, a biennial academy for young singers in Caen, Le Jardin des Voix, whose winners, after touring with Les Arts Florissants in France, Europe, and the U.S., embark on distinguished international careers. Among the talents discovered by William Christie through the Jardin des Voix are Sonya Yoncheva, Christophe Dumaux, Emmanuelle de Negri, Marc Mauillon, Amel Brahim-Djelloul, Lea Desandre or Eva Zaïcik.


Booklet für Haydn: Paris Symphonies - Violin Concerto No. 1 (Live)