---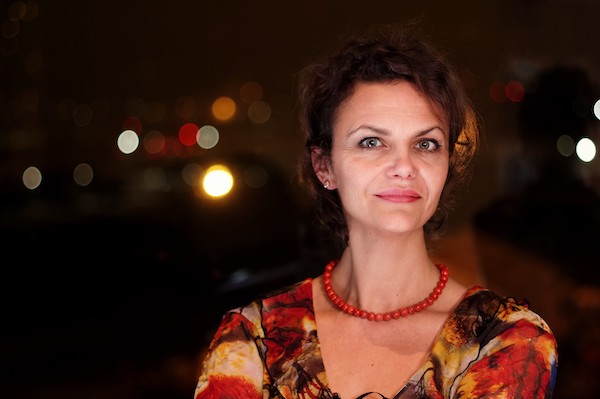 Hege Høisæter
also received wonderful reviews for her leading role as Edith in a world premiere of Synne Skouen's Ballerina at The Norwegian Opera & Ballet, September 2017. After having been a member of the soloist roster there for 14 years, her career as a full-time freelancer is now escalating.
In September 2018 she returned to The Norwegian Opera & Ballet as the Countess in The Queen of Spades: "Hege Høisæter is magnetic as the nostalgic and bitter, ageing Countess." Aftenposten, 2018
She already started fulfilling her 4 contracts with The Gothenburg Opera performing in ALL the Ring Cycle Operas 2018-2021; in the roles of Erda (both), a Valkyrie and 1st Norne. The premiere of Rhenguldet, including her first Erda, was in this setting broadcast in real time on Sveriges Radio on November 17th 2018.
In February 2019 she sang Maddalena at The Kristiansund Opera Festival. In March the same year she performed the role of The Wife for Oslo International Church Music Festival at the Europe premiere of Upon This Handful of Earth (Kverndokk/Bull). Among her future plans are two major roles for The Norwegian Opera & Ballet – in 21 and 22. She is also planning an extended tour together with distinguished instrumentalists and another profiled singer. More details to come.
In collaboration with LAWO Classics, the solo CD JORDLYS Norwegian Contemporary Songs , is scheduled for release on October 18th 2019. The CD includes several works written especially for and dedicated to Ms Høisæter. A link to Spotify and other streaming sources will be available on this site from the date of the release.
Born and raised i Bergen, Norway, she studied at The Royal Northern College of Music in Manchester and at The Norwegian Opera Academy.
Ms Høisæter joined the Norwegian Opera & Ballet in 2002, where her primary roles have included: Sextus (La clemenza di Tito, Mozart), Carmen, Cornelia ( Giulio Caesare, Händel), Auntie (Peter Grimes, Britten), Gräfin Geschwitz (Lulu, Berg), Ottavia (Poppea, Monteverdi), Kabanicha (Katya Kabanovà, Janàcek), Waltraute (Götterdämmerung, Wagner), Jocasta (Oedipus Rex, Stravinsky), and Mescalina ( Le Grand Macabre, Ligeti).
In addition Ms Høisæter has led the casts of numerous world premieres, by distinguished composers such as Synne Skouen, Gisle Kverndokk, Glenn-Erik Haugland, Ole-Henrik Moe, Kjell Mørk Karlsen and Rolf Wallin.
She has been working closely with and performed under conductors such as Rinaldo Alessandrini, John Fiore and Alessandro de Marchi, and with orchestras including The Bergen Philharmonic, The Orchestra of the Norwegian Opera & Ballet, Oslo Sinfonietta, The Arctic Philharmonic Orchestra and The Royal Norwegian Marine Band. She sang Suzuki ( Madama Butterfly, Puccini) at The Oscarsborg Opera in 2016.
In addition she has been collaborating regularly with several distinguished instrumentalists in a series of creative chamber settings, exploring the Lied and Art Song repertoire extensively.
Her singing has on numerous occasions been broadcast on national and international TV and radio.