---
Biographie Matthias Gusset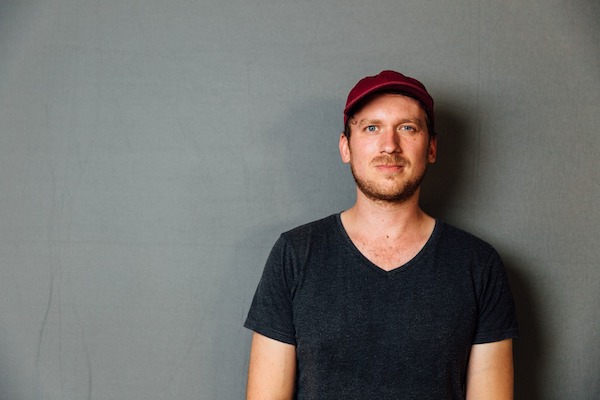 Matthias Gusset
Der Basler Musiker Matthias Gusset komponiert und interpretiert neo- bis post-klassische Klaviermusik, die mit feinen Melodien, weichen Harmonien und klaren Strukturen auch Anleihen bei Minimal und Filmmusik nimmt.
Die Wahrscheinlichkeit in Basel auf eine Band zu stoßen, in der Matthias Gusset entweder Schlagzeug, Gitarre oder ein Tasteninstrument bedient, ist relativ hoch. Denn neben klassischem Klavierunterricht, den er bereits im Alter von sechs Jahren erhält, ist der Musiker seit vielen Jahren in Bands wie Sheila She Loves You, Don't Kill The Beast, The Night Is Still Young, Moonpools oder Slow Soak aktiv und prägt somit die Musikszene am Rheinknie maßgeblich mit.
Klavier ist und bleibt dennoch sein Hauptinstrument.
2009 und 2014 nahm er in Eigenregie seine ersten zwei Solopianoalben mit den Titeln "1" und "2" auf und veröffentlichte diese ebenfalls selbst. Dass sein drittes Werk auf den Namen "3" hört, ist da nur konsequent.
Das 10 Stücke umfassende Album stellt die Melodien stets in den Vordergrund. Diese entstehen meist spontan am Klavier und werden dann zu einem musikalischen Thema ausgearbeitet. Die Harmonien haben dabei eine unterstützende Funktion und verstärken das Gefühl der Melodik, ohne von ihr abzulenken. "Die Harmonien dienen der Stimmung und Atmosphäre, aber die Melodie muss etwas erzählen", beschreibt der 30-jährige Pianist seine Arbeitsweise.
Dass er hierbei keine großen Referenzen oder Vorbilder bei anderer Solopianomusik sucht und sich selbst nicht als großen Kenner klassischer Klaviermusik sieht, spricht für seine musikalische Kreativität und sein Gespür für überzeugende Meldodieführung.
"3" ist eine Ode an das Universum und die Magie des Seins. Mit Wellen aus ausdrucksvollen Melodien und wechselnden Harmonien steigert sich das Album zu einem reißenden Fluss empor und schickt den Hörer auf eine ergreifende Reise.
Cover und Namensgebung der Stücke ("Gravitation", "Exoplanet", "Mondscheibe", etc.) legen dabei den Schluss nahe, es handle sich um ein Science-Fiction Konzeptalbum. Gusset beschreibt den Gedanken dahinter allerdings wie folgt: "Bei dem Cover handelt es sich um den Ausschnitt eines mit dem Mikroskop vergrößerten Zellorganismus. Durch die kreisrunde Form und Farbgebung meint man aber auch einen Planeten oder Himmelskörper wahrzunehmen." Etwas Kleines also in ganz groß und umgekehrt.
Ob die Unendlichkeit im Mikroskopischen anfinge, fragt der Musiker rhetorisch und überträgt diesen Gedankengang auch auf die zehn Stücke seines neuen Albums. Wenn man der feinen, kleinteiligen melodischen Ausarbeitung seiner Kompositionen lauscht, möchte man diese Frage nur bejahen.