---
Biographie The John Goldsby Trio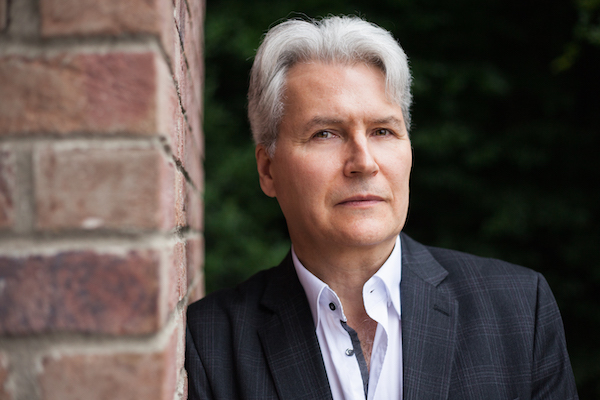 John Goldsby
ist seit 1994 Solo-Bassist Mitglied der WDR Big Band. Von 1980 bis 1994 lebte Goldsby in New York City, er war eine feste Größe in der dortigen Jazzszene. Er ist Bassist und Bandleader, Komponist, Dozent und Autor
Zu den Alben der vergangen Jahre gehört Segment (Bass Lion, 2020) mit dem John Goldsby Trio (Goldsby, Billy Test am Piano und Hans Dekker am Schlagzeug — Musiker die Goldsby gern als "backbone" (Rückgrat") der Big Band bezeichnet); The Innkeeper's Gun (Bass Lion, 2010), ein dynamisches Saxophon-Bass-Schlagzeug-Trio mit Jacob Duncan und Jason Tiemann, Space for the Bass (Bass Lion, 2009) mit Duo-, Trio- und Quartettformationen, Live at the Nachbar (Bass Lion, 2008), ebenfalls mit Duncan und Tiemann, und The Visit (Bass Lion, 2009) mit dem Pianisten Bill Dobbins. Das John Goldsby, Peter Erskine und Bill Dobbins Trio sind auf der hochgelobten Aufnahme Cologne (Fuzzy Music) zu hören.
Mit der WDR Big Band spielt Goldsby auf aktuellen Veröffentlichungen wie Homecoming (Vince Mendoza), Blue Soul (Dave Stryker / Bob Mintzer), Bombella (Abdullah Ibrahim), Symphonica (Joe Lovano), den mit einem Grammy ausgezeichneten Aufnahmen Avant Gershwin und For Ella (Patti Austin), Roots and Grooves (Maceo Parker), Channels of Energy (Antonio Sanchez) und Big Band Time (Paquito D'Rivera).
Goldsby ist Autor von "The Jazz Bass Book", "Jazz Bowing Techniques for the Improvising Bassist" und "Bass Notes". Er unterrichtet am Conservatorium Maastricht (NL), auf "Discover Double Bass" bietet er Videokurse und er schreibt regelmäßig Beiträge für "Bass Magazine".