---
Capella Mediterranea, Chœur de chambre de Namur & Leonardo García Alarcón
---
Biographie Capella Mediterranea, Chœur de chambre de Namur & Leonardo García Alarcón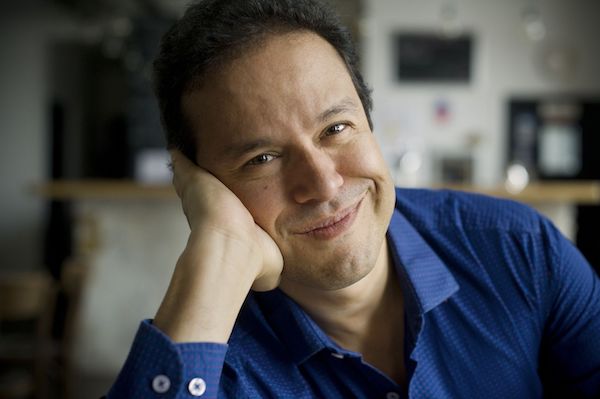 Leonardo García Alarcón
After studying piano in Argentina, Leonardo García Alarcón moved to Europe in 1997 and joined the Geneva Conservatory in the class of harpsichordist Christiane Jaccottet. Leonardo García Alarcón emerged in a few years as the leading conductor of the baroque world. Argentinian by origin and holder of both Swiss and Argentinian nationality, he is coveted by the greatest musical and lyrical institutions, from the Paris Opera to the Teatro de la Zarzuela in Madrid and the Grand Theatre in Geneva, the city where he made his first appearance. It was under the guidance of Gabriel Garrido that he embarked on the baroque adventure, while also receiving the support of John Eliot Gardiner and Philippe Herreweghe.
Under the patronage of these established masters, he created about ten years ago his ensemble Cappella Mediterranea, following by the foundation of the Millennium Orchestra, which he also founded to accompany the Namur Chamber Choir, of which he took over the conductorship in 2010, one of the best baroque choirs in existence. He is divided between Geneva, France (notably as an assiduous pillar of the Ambronay Festival and, since this year, artist in residence at the Opéra de Dijon), Belgium, but also with sporadic visits to his native South America. A form of geographical eclecticism, to which his repertoire corresponds. With a taste and a vocation to bring back to life unknown works from Cavalli, Sacrati, Draghi, Falvetti…
This is how we owe the reinstatement of Cavalli's operas to this barely forty-three-year-old conductor: Eliogabalo, to open the Paris Opera season in 2016, Il Giasone in Geneva and Erismena at the 2017 Festival of Aix-en-Provence, El Prometeo by Antonio Draghi in 2018 at the Opéra de Dijon or the recent rediscovery (also at the Opéra de Dijon) of Francesco Sacrati's La finta pazza, the very first opera imported to Paris.
As a conductor or harpsichordist, he is invited by festivals and concert halls all over the world to conduct different orchestra (Orchestre Philharmonique de Radio France, Orchestra del Maggio Musicale Fiorentino, Freiburger Barokorchester, Gulbenkian Orchestra…)
In November 2018, he conducted Monteverdi's Orfeo in the staging of Sasha Waltz at the Berlin Staatsoper Berlin. In September 2019, triumphed with Rameau's Les Indes Galantes at the Opéra Bastille on the occasion of the 350th anniversary of the Royal Academy of Music. He will conduct again Les Indes galantes in another staging at the Grand Théâtre de Genève in December 2019. He also starts a residence at the auditorium of Radio France for a series of concerts. At the beginning of 2020, he will conduct a new production of Handel's Alcina together with the Cappella Mediterranea in Nancy and Dijon, before returning next summer to the Aix en Provence festival for a new production of L'incoronazione di Poppea.
His discography has been unanimously acclaimed by critics. In September 2016, I 7 Peccati Capitali was released by Alpha Classic: an imaginary programme based on Monteverdi's tunes, hailed by the press and nominated in the "best recording" category at the "Victoires de la Musique" 2017. In 2018, he recorded sacred works by Jean-Baptiste Lully, an album around Joan Manuel Serrat and a set of works by Jacques Arcadelt, which received great critical acclaim. The opera production of Il Giasone from Geneva was released on DVD by Alpha Classics in February 2019. A recording of Handel's Saul with the Millenium Orchestra and the Choeur de Chambre de Namur will soon be released.
In June 2019, Leonardo García Alarcón was made « Chevalier de l'ordre des Arts et Lettres" by the French government.