---
Annar Follesø, Norwegian Radio Orchestra, Eun Sun Kim, Wolfgang Plagge
---
Biographie Annar Follesø, Norwegian Radio Orchestra, Eun Sun Kim, Wolfgang Plagge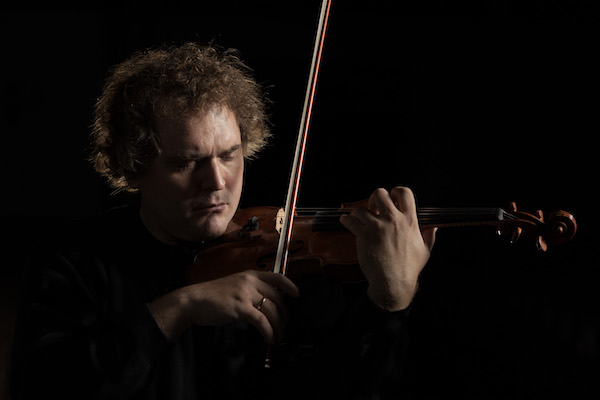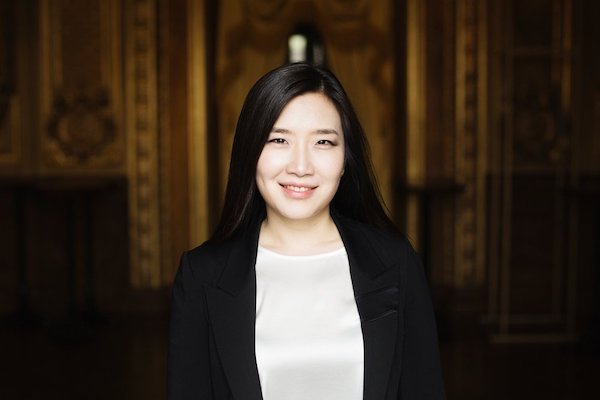 Annar Follesø
(born 1972) studied at the Barratt Due Music Institute in Oslo with Soon- Mi Chung and Stephan Barrat-Due, and at The Indiana University Jacobs School of Music in Bloomington, Indiana, with Mauricio Fuks. In Indiana he also studied chamber music with, among others, György Sebök, Menahem Pressler and Leonard Hokanson, and the baroque violin with Stanley Ritchie. Follesø has toured extensively both as soloist and as chamber musician, playing at festivals and giving concerts in countries such as the USA, China, England, Russia, France, Austria, Italy, South Korea, Ukraine and Mexico. He has played with many distinguished conductors, including Andris Nelsons, Miguel Harth-Bedoya, Ole Kristian Ruud and Eivind Gullberg Jensen. With Wolfgang Plagge, Follesø is artistic director of Sunnmøre Chamber Music Festival in western Norway. The present recording is Follesø's fourth for 2L, and it is the second devoted to Ole Bull's music. The first of these two, released in 2010, the hundredth anniversary of Bull's birth, received outstanding reviews – indeed, it was the first recording of music not composed by Grieg to receive the Grieg Society of Great Britain's award "Record of the Year". Annar Follesø plays a violin built by Enrico Rocca in the 1870s.
The Norwegian Radio Orchestra
began life in 1946 as a provider, first and foremost, of light music for radio broadcasts. The orchestra's first conductor, Øivind Bergh, led for many years a popular programme from the Norwegian Broadcasting Corporation's (NRK) main studio in Oslo, which is still where the orchestra does much of its work. Today the orchestra consists of about fifty musicians and has, over the years, assumed a wide variety of musical styles, from symphonic works and contemporary music to advanced jazz, folk music, rock and evergreens. It is not least the orchestra's variety of repertoire and its flexibility which have earned it the motto "an orchestra for the whole of Norway". This is a position it has managed to maintain even after NRK lost its broadcasting monopoly in the 1980s. In recent years the orchestra has made a number of recordings and has expanded its activities to other venues in Oslo and to touring in Norway and abroad.
Eun Sun Kim
(born 1980) studied at Yonsei University in Seoul and the State University of Music and Performing Arts, Stuttgart – initially with the intention of becoming a composer. However, her work as an accompanist for singers triggered an intense interest in conducting. In 2008 she won first prize in the López Cobos International Opera Conductors Competition, and she was immediately engaged as assistant conductor to the competition's founder, Jesús López Cobos, at the Teatro Real in Madrid. In the years that followed, in addition to working with López Cobos, she studied with Daniel Barenboim and Kirill Petrenko. Kim has worked as guest conductor with several of the world's leading opera houses, and from the 2019-20 season has been engaged as principal guest conductor with Houston Grand Opera. She has also been appointed Music Director at San Francisco Opera, an appointment she will take up in the 2021-22 season. In addition she is much sought after as a conductor of symphonic music, and has appeared as guest conductor with many orchestras, including the Los Angeles Philharmonic, the Bavarian Radio Symphony Orchestra and the Cincinatti Symphony Orchestra.
— In our view, Eun Sun Kim's affinity with Italian opera and with the early Romantic orchestral palette makes her a superlative interpreter of Ole Bull's idiosyncratic music.
Wolfgang Plagge
was born in Oslo, Norway, of Dutch parents in 1960. At a very early age he showed a genuine interest in classical music, and started playing the piano, as well as writing his first compositions, aged four. He was ten when he won his first international competition on English television; one year later he also won the Young Pianists' Competition in Oslo. In 1972 he made a sensational recital debut in Oslo – with King Olav V present in the auditorium. He went on to win several national and international prizes in the years that followed, among them the Levin Prize in 1987. In 1986 he graduated from the Musikhochschule in Hamburg with distinction. He pursues an active career as an international pianist, and is much in demand as a chamber musician. The composer Wolfgang Plagge had his first work published at the age of twelve, and has since steadily developed into a mature, original and prolific creative artist. His oeuvre spans from liturgical music to chamber music, works for piano, vocal and symphonic works. Ever since his student days in Norway and Germany the phenomenon time has been one of Plagge's main points of interest: studying the time flow, manipulating our sense of time and how to utilize time as a forming tool have been central items in his creative process. His particular love for and research on the medieval music of Northern Europe has been inspirational for a substantial number of works. Wolfgang Plagge's music is performed by musicians, ensembles and orchestras all over the world, and his reputation as a composer continues to grow. In 1996 he was "Composer of the Year" with the Trondheim Symphony Orchestra. In 2002 he received the American ASCAP Award.