---
Album Info
Album Veröffentlichung:
2018
HRA-Veröffentlichung:
22.03.2019
Das Album enthält Albumcover
Waclaw Szamotul (1520 - 1560):

1

Oratio pro Republica et Rege

01:38

2

Chrześcijanie posłuchajcie (Dekalog więtszy)

05:35

3

Christe qui lux es et dies

03:08

4

Kryste dniu naszej światłości

06:06

5

Nunc scio vere (instr.)

03:55

6

Lamentatio prima: Prologus. Aleph - Beth - Gimel

05:31

7

Lamentatio secunda: DalethHe - Vau

04:05

8

Lamentatio tertia: Heth - Teth - Iod - Caph

06:54

9

Ego sum pastor bonus

02:53

10

Błogosławiony człowiek

02:36

11

Ach mój niebieski Panie

02:33

12

Już się zmierzka

06:36

13

Benedictio mensae: Gratiarum actio post mensam

02:23

14

Alleluia Chwalcie Pana Boga

00:58

15

Chwała Bogu z wysokości (instr.)

01:21

16

I któż będzie przemieszkawał

01:26

17

Nakłoń Panie ku mnie ucho Twoje

04:32

18

In Te Domine speravi

05:53

19

Pochwalmyż wszytcy społem

08:25

Total Runtime

01:16:28
Info zu Sub Ursae
SUB URSAE bedeutet so viel wie »unter dem nördlichen Himmel«. Der Ausdruck stammt aus einem beliebten Gebet des 16. Jahrhunderts für Republik und König mit der Melodie von Wacław von Szamotuły (ca. 1520 / 25ûca. 1560), der als einer der bedeutendsten Renaissance-Komponisten Polens gilt und auch als erster polnischer Künstler, dessen Werke im Ausland gedruckt wurden. Dieser Gesang, in dem Christus um Schutz für die Untertanen Sigismund Augustus' bittet, könnte in Friedens- und Kriegszeiten von Katholiken und Protestanten, von Polen und Litauern gesungen worden sein, verbunden im gemeinsamen Lob des glücklichen und wohlhabenden Landes unter dem Bild des Großen Bären (Ursa Major). Die Cracow Singers unter der Leitung von Basler Spezialistin Agnieszka Budzidska-Bennett und mit Lauten-Begleitung von Marc Lewon, präsentieren zum ersten Mal das Gesamtwerk des Renaissance-Meisters: lateinische Motetten, polnische ein- und mehrstimmigen Lieder sowie eine sensationelle Rekonstruktion von Wacławs Lamentationes, die längst als verschollen galten.
Marc Lewon, Laute
The Cracow Singers
Agnieszka Budzinska-Bennett, Leitung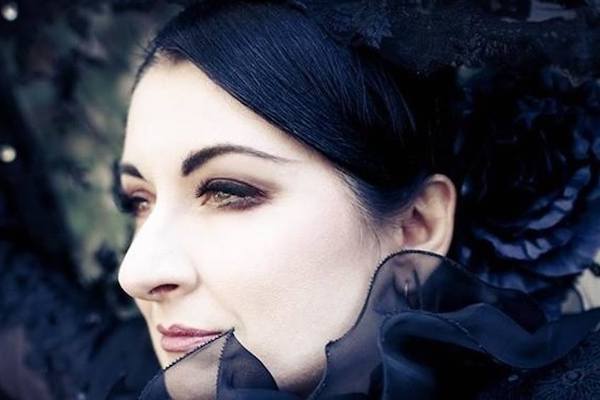 Marc Lewon
specialises in medieval instruments of the lute family and medieval Germanic languages and literature. After gaining a Master's degree in musicology and medieval German from Heidelberg University (graduating with honours), he moved to Basel to further his practical music studies in the Medieval Department of the Schola Cantorum. There he studied lute with Crawford Young, vielle with Randall Cook and singing with Kathleen Dineen. In 2006 he completed his diploma in medieval lute, graduating with honours. In 2007 he successfully concluded his studies in medieval vielle.
He plays regularly with a number of ensembles including Dulce Melos, Les Flamboyants and Le Basile and is head of Ensemble Leones. He works with leading soloist in the field of Early Music, e.g. Andreas Scholl and Crawford Young and is a guest musician with a number of renowned ensembles for Early Music, such as Oni Wytars, ordo virtutum, and the Clemencic Consort. For many years he was a member of the well-known ensemble Early Music Freiburg. Besides being a busy performer, he gives courses in medieval music and publishes articles and editions on the subject. He is also head of the course of studies in medieval music that started in October 2008 at Burg Fürsteneck (D).
In 2017 he succeeded Crawford Young as Professor for Medieval and Renaissance Lute at the Schola Cantorum Basiliensis. In 2018 he received his PhD from Oxford University with Reinhard Strohm.
Agnieszka Budzinska-Bennett
In 1992 she began musicological studies at Poznan University from where she graduated in 1999 (Masters Degree in Musicology), writing a thesis on late medieval German music. In 2010 she completed her Ph.D. (thesis on 13th-century French motets).
Agnieszka's love for medieval times began with her early passion for Old Norse and Anglo-Saxon literature and culture (followed by the French roman and the poetry in langue d'oc). Being already a trained musician and musicologist, she got inspired by Sequentia's performances in Stary Sacz (Poland) and deeply influenced by their serious and creative approach to medieval song. In 1994 and 1996 she was awarded a scholarship to attend vocal masterclasses with Evelyn Tubb and Emma Kirkby during the Dartington International Summer School in England. In 1996 she took private singing lessons with Ansy Boothroyd in London over the course of a year. Her profound interest in medieval music brought her to Cologne where she attended courses with the late Barbara Thornton (Ensemble Sequentia, Köln, 1997). During 1997-2001 she continued her studies in Medieval/Renaissance voice (Richard Levitt, Kathleen Dineen, Evelyn Tubb and Dominique Vellard) and the medieval harp (Heidrun Rosenzweig) at the Schola Cantorum Basiliensis in Switzerland, taking part in various medieval, renaissance and baroque projects. In the years 2001-2006 she studied voice with Stefan Haselhoff in Basle. In 2010 she completed a Master in Advanced Vocal Ensemble Studies (summa cum laude) with Anthony Rooley and Evelyn Tubb at the Schola Cantorum Basiliensis. During her voice studies she attended various lectures at the Musicological Institute at the Basel University. After finishing her vocal education at the Schola Cantorum in 2001, she took postgraduate studies in Musicology working on early medieval notation, style and performance practice with such scholars as Prof. Wulf Arlt and Prof. Joseph Willimann. Apart from her musicological studies, she was able to develop her early interest in Germanic languages by attending the Norse Philology faculty, taking courses in Old Norse language and literature as well as modern Norwegian and Icelandic. From 2001-2004 she was employed as an Assistant at the Microfilm Archive of the Musicological Institute of Basel University, using its rich working facilities for her practical work as a medieval music performer.
At present, Agnieszka Budzińska-Bennett belongs to the research team of Schola Cantorum Basiliensis working on the Schweizer Nationalfonds/Swiss National Science Foundation project "The Reconstruction of Performing Conventions in Aquitanian Repertories of the 11th-13th Centuries" (in cooperation with Corpus Monodicum project at the University of Würzburg) Agnieszka Budzinska is the co-founder and the spiritus movens of Basel-based ensemble Peregrina, specializing in early medieval vocal music. Agnieszka also sings in Germany, France, Belgium, Great Britain, Island, Italy, Luxembourg, Spain, Austria, Czech Republic, Estonia and Poland with diverse groups such as ensemble Dragma, ensemble Perlaro, the Ferrara Ensemble adn ensemble Slowo (Basel), Flores Rosarum (Poland), Ensemble Orlando (Fribourg) and the orchestras La Cetra (Basel), Accademia dell'Arcadia or Arte dei Suonatori (Poland). She's a member of ensemble Perlaro with which in 2007 she went on tour to China and won 5 Diapasons for the group's first recording (Sotto l'imperio/PanClassics, 2009) Agnieszka Budzinska made her successful theater debut as Amor and Valletto in the production of Claudio Monteverdi's "L'incoronazione di Poppea" (with Barockorchester La Cetra; mus. dir. Konrad Junghänel; dir. Nigel Lowery) in the 2003/2004 season at Theater Basel. She also appeared as Barbara Sommer in the premiere of Andreas Pflüger's contemporary opera "Mord in St. Johann" in Basel in 2009.
Her pedagogical activities include teaching Gregorian chant and early music history at the Musikhochschule Trossingen (D), giving medieval music courses at the Hochschule für Musik und Theater Leipzig and the Schola Cantorum Basiliensis, guest lectures at the Poznań University and Tartu University and various other courses on early music performance practice in Switzerland, France and Poland. Her passion for languages allows her to fluently speak English, Italian and German (Diplomas: Certificate of Proficiency in English, University of Cambridge 1996 and Certificazione di Italiano come Lingua Straniera CILS 3, Universita di Siena 2005); she's also able to communicate sufficiently in French and Russian and has a good orientation in Middle Latin, langue d'oc, Old French and various ancient Germanic languages.
Agnieszka has been constantly praised for her passionate performances (including a solo recital with medieval laments and the "Ultima thule" programme with Icelandic music of the Middle Ages presented in Switzerland, Germany, Poland, Spain and Iceland) and the careful way of preparing Peregrina's programmes which has secured her the respectable place among musicologists and early music performers alike.
The Cracow Singers
are a vocal ensemble founded in 2013. The ensemble is made up of experienced professional singers whose mission is to create a conceptual and musical experience at its best. The ensemble focuses on original, interdisciplinary projects. In the creative process they rediscover a variety of inspirations and engage with interesting partners. The Cracow Singers vocal ensemble stands out with its consistency in the sphere of aesthetics of sound and the quality of interpretation.
The Cracow Singers perform early and modern a cappella music and works with instrumentalists and orchestras in various repertoires. The high level of artistic performance and exceptional sound quality of the vocal ensemble were recognised by the Polish jazz musician, composer and singer Stanisław Soyka. Original compositions by Soyka to the words of William Shakespeare were then arranged by Karol Kusz for a cappella performance and recorded on a two-disc album entitled Soyka & Cracow Singers. Shakespeare a cappella.
The Cracow Singers were invited by the music publishing house Hans Sikorski, Hamburg, to participate in an international music project featuring the most recent composition by Lera Auerbach: 72 Angels. In splendore lucis. Together with the Raschèr Saxophone Quartet, the Cracow Singers performed the Polish and Hungarian premieres of this work.
The Cracow Singers performed the modern world premiere of Waclaw of Szamotuly's Lamentationes – the composer's longest work to have been discovered and reconstructed to date. Based on the historical sources, the reconstruction of the Lamentationes resulted in the work's first performance since the Renaissance. The concert was presented on 29 March 2018 in Krakow and 30 March 2018 in Szamotuly under the auspices of the Misteria Paschalia Festival. The ensemble also recorded a CD for the German Raumklang publishing house containing all compositions by Wacław of Szamotuly including reconstructed Lamentationes. Dr Agnieszka Budzińska-Bennett was the artistic director of the project.
The ensemble has participated in various cultural events in Krakow, including the Misteria Paschalia Festival, the Film Music Festival, the Cracovia Sacra Festival, the Miłosz Festival and the Sacrum Profanum Festival. The Cracow Singers have been invited to take part in festivals both in Poland and abroad, L'Orgue de Chaource, including the Shakespeare Festivals in Gdańsk, Yerevan, Dubrovnik and Bitola, the Fide et Amore Festival in Żory, the Music Festival "Dialogue of cultures" in Chrzanow, the Gorczycki Festival, and international organ and chamber music festivals.
The Cracow Singers collaborated with the Orchestra of the Royal City of Krakow – Sinfonietta Cracovia in performances of music by Krzysztof Penderecki and Arvo Pärt, and with the Beethoven Academy Orchestra in cycles of concerts featuring compositions by Witold Lutoslawski.
The ensemble is currently preparing programmes of medieval European music in collaboration with Dr Agnieszka Budzińska and Ensemble Pergrina (Switzerland). The Cracow Singers, directed by Maciej Tworek, also present a programme with a cappella versions of Krzysztof Penderecki's works. This year the ensemble initiated a cooperation with the Hover Chamber Choir of Armenia.
The Cracow Singers also devote themselves to educational and social projects – together with the Museum–Vistula Ethnographic Park in Wygiełzów, the Lipowiec Castle and the Nowy Wisnicz Prison. The latter cooperation resulted in the establishment of a choir, "Tolerancja" (Tolerance), in the prison at Nowy Wisnicz. The choir is currently preparing new repertoire.
The Cracow Singers had the honour of singing at the opening ceremony of the "Ulma Family Museum of Poles Saving Jews" on 17 March 2016 in Markowa.
Karol Kusz is the artistic director of the Cracow Singers.


Dieses Album enthält kein Booklet